Highlights
1. Meet Amar and Prem, all-around good-for-nothings looking for a shortcut to fame and fortune
2. Their fathers curse the day their sons were born
3. Amar and Prem meet and instantly become enemies
4. Both want to marry heiress Raveena who is hunting for a suitable boy with her friend Karishma
5. Amar pretends to lose his memory, Prem pretends to cure it
6. Raveena falls in love with Amar and he thinks he's hit jackpot until she tells him she's actually Karishma
7. Prem gets the rich girl, Amar gets the poor one
8. Will it be a lifetime of washing dishes?
9. No, everything's OK because its true love between Amar and Raveena
10. This is Ram Gopal Bajaj, father of Raveena, uncle of Karishma and long distance Hitler who arrives from videsh with a pocketful of diamonds
11. But wait, who is this? Two uncles?
12. Mystery solved: this is Teja, real name Shyam Gopal Bajaj, evil twin of Ram Gopal who wants his brother's diamonds
13. Teja deputes his henchmen Bhalla and Robert to kill Raveena
14. But they fail each time
15. Teja also fails to kill Raveena with Vasco da Gama's misfiring gun
16. Then he manages to kidnap Ram Gopal Bajaj and pretends to be Uncle
17. The real Uncle escapes but is captured again by bungling fools Amar and Prem
18.Everyone is captured by khandaani chor Crimemaster Gogo who also wants the diamonds
19. Amar steals Gogo's gun and Prem does remote control kung fu
20. The cops arrest all the bad guys and Uncle is so happy to get his diamonds back he lets Raveena and Karishma marry Amar Prem. The End
New Delhi:
1.Meet Amar and Prem, all-around good-for-nothings looking for a shortcut to fame and fortune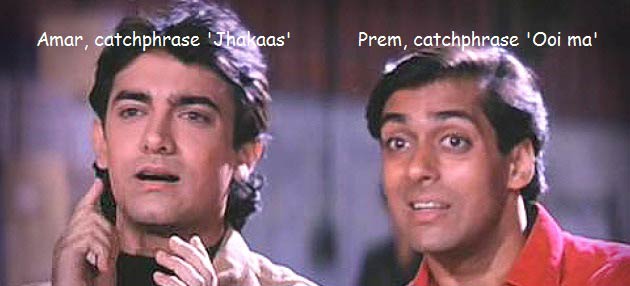 2.Their fathers curse the day their sons were born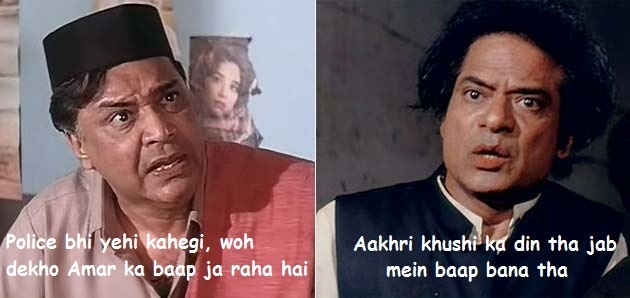 3.Amar and Prem meet and instantly become enemies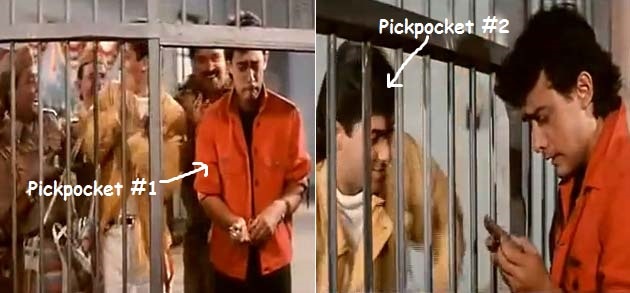 4.Both want to marry heiress Raveena who is hunting for a suitable boy with her friend Karishma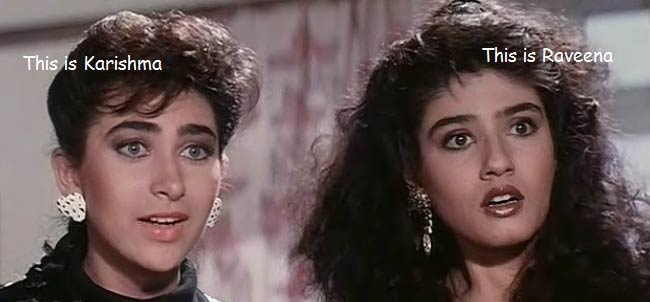 5.Amar pretends to lose his memory, Prem pretends to cure it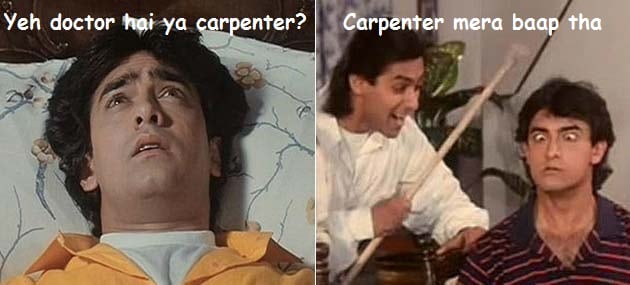 6.Raveena falls in love with Amar and he thinks he's hit jackpot until she tells him she's actually Karishma
7.Prem gets the rich girl, Amar gets the poor one
8.Will it be a lifetime of washing dishes?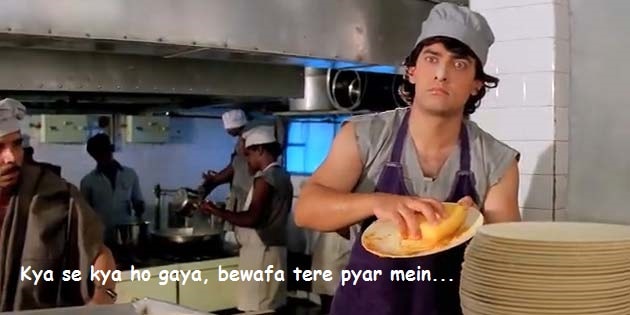 9.No, everything's OK because its true love between Amar and Raveena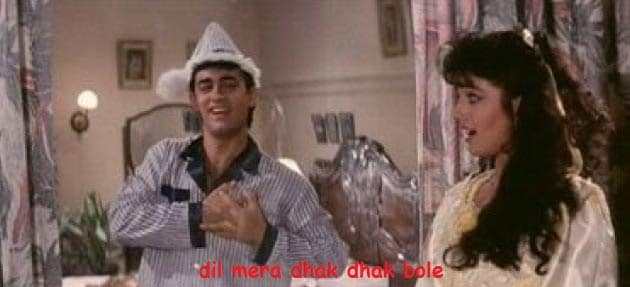 10.This is Ram Gopal Bajaj, father of Raveena, uncle of Karishma and long distance Hitler who arrives from videsh with a pocketful of diamonds
11.But wait, who is this? Two uncles?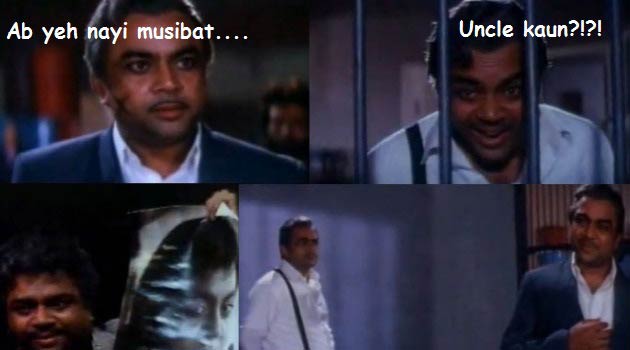 12.Mystery solved: this is Teja, real name Shyam Gopal Bajaj, evil twin of Ram Gopal who wants his brother's diamonds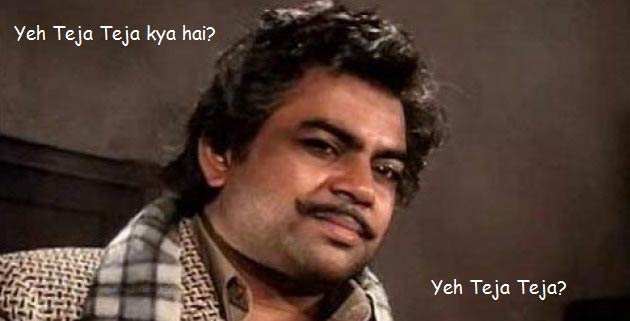 13.Teja deputes his henchmen Bhalla and Robert to kill Raveena
14.But they fail each time
15.Teja also fails to kill Raveena with Vasco da Gama's misfiring gun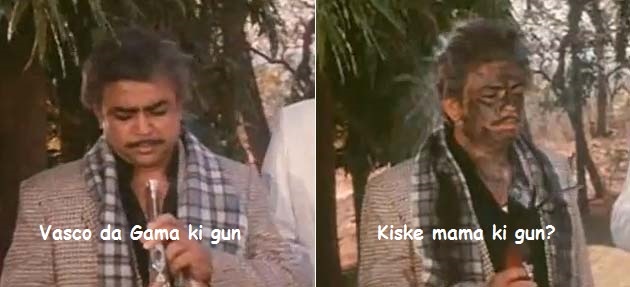 16.Then he manages to kidnap Ram Gopal Bajaj and pretends to be Uncle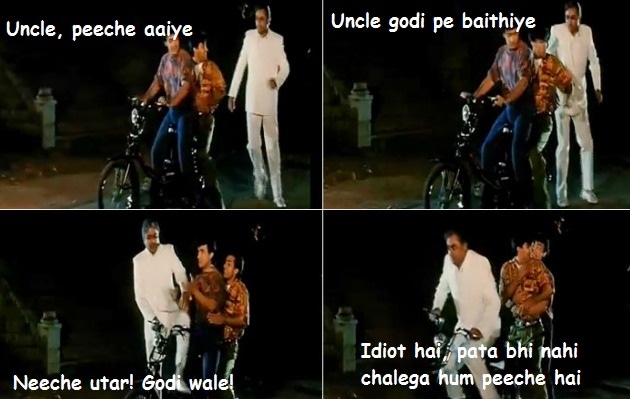 17.The real Uncle escapes but is captured again by bungling fools Amar and Prem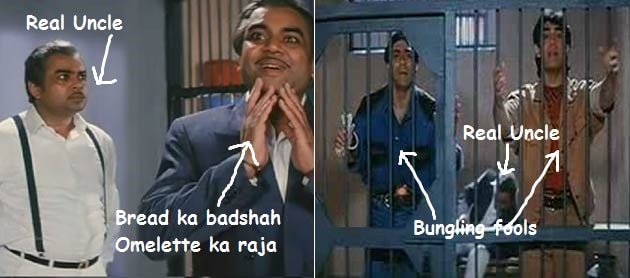 18.Everyone is captured by khandaani chor Crimemaster Gogo who also wants the diamonds
19.Amar steals Gogo's gun and Prem does remote control kung fu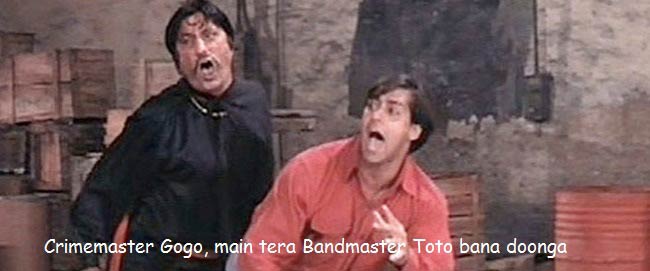 20.The cops arrest all the bad guys and Uncle is so happy to get his diamonds back he lets Raveena and Karishma marry Amar Prem. The End