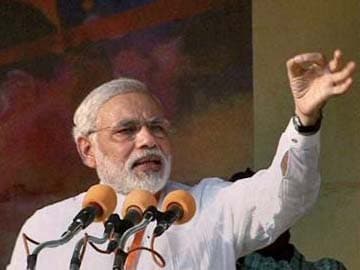 New Delhi:
Narendra Modi's next 'Chai pe Charcha' campaign is dedicated to the farmers of Maharashtra, where nearly a dozen have committed suicide in three weeks due to massive crop damage.
The BJP's prime ministerial candidate will address a rally on Thursday in Wardha in the Vidarbha region notorious as "suicide country" due to the number of farm suicides over the past few years.
In his campaign for next month's election, Mr Modi has been addressing various groups in "Chai Pe Charcha" or discussions over tea event, using technology to reach out to an audience across India.
On Thursday evening, his 'Chai Pe Charcha' will be held at a village in the Yavatmal district where many farmers have been devastated by an unusual hailstorm that has destroyed acres of crops. The BJP says Mr Modi will interact with farmers and their families not just in Maharashtra, but from 33 districts of India.
"He will also interact with 400 families of those who committed suicide," said BJP leader Devendra Phadnavis.
Maharashtra's Congress-led coalition government has been floundering in the face of a severe farm crisis in the state over the past few months.
The Vidarbha Jan Andolan Samiti, a farmers' advocacy group, has said in a report that 22 farmers have ended their lives in the Vidarbha and Marathawada regions; nine deaths took place in just the past four days.
"I assure all my farmer brethren that we stand solidly behind you. I request that please don't be carried away by emotions or helplessness. We are doing our best to help you," said Chief Minister Prithviraj Chavan today.
Mr Chavan said he had spoken to Prime Minister Manmohan Singh and the Election Commission, amid questions about whether a relief package just ahead of the national election would be considered a violation of the code of conduct, which bans popular announcements before polls.
The opposition Shiv Sena has accused the government of using the code of conduct as an excuse for inaction.
The Chief Minister's appeal is significant after threats by farmers in Vidarbha to use the "None Of The Above" option while casting their votes in next month's election, if they don't receive help soon.
The Maharashtra government has asked for Rs. 5,000 crore from the Centre.