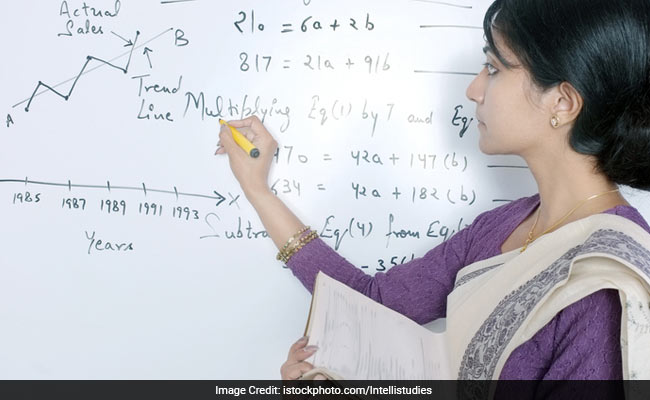 Kolkata:
The Human Resource Development Ministry, which aims to overhaul teachers' training in the country on Tuesday, said best-rated Bachelor of Education colleges will be left out of the regulatory regime of the National Council for Teacher Education (NCTE). "Best rated colleges (five star rated) will go out of the regulatory regime of NCTE. They will be recognised and accredited but the usual inspection will not happen," said Secretary, School Education and Literacy, Anil Swarup. NCTE will start ranking teacher training institutes and aims to put out the list of top 100 institutes by January next year.
"The idea first is to see all the BEd colleges existing only in name should not be recognised for the purpose of imparting education. As they do that they will also try and evaluate each of the colleges that have submitted their affidavits and they have five sets of ratings and the idea is the best rated of college will only have to furnish documents and there will be no other control thereafter," he said.
"Annually they will furnish documents. They have worked out a criteria to come to that conclusion (ranking)," he said on the sidelines of the Transforming Lives Through Education and Innovation-cum-Education Excellence Awards 2017 organised by ASSOCHAM.
Swarup also mentioned that NCERT is coming up with a website in the first week of August where private schools could place orders for NCERT books.
"What we are trying to do is give a choice for child and school to source NCERT books. Since NCERT was unable to supply the books, the child and school had no option but to go for expensive (non-NCERT) books."
"If you look at performance of schools where NCERT books are subscribed, the pass percentage is much better than the rest. Through the website we will seek orders from such schools so that advance preparation is made and entire supply chain is managed and books are available on time," he added.
(This story has not been edited by NDTV staff and is auto-generated from a syndicated feed.)