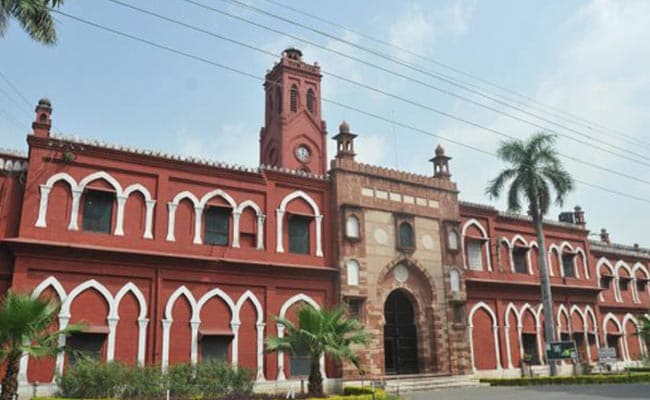 Aligarh:
Raising the bar of academic standards at Aligarh Muslim University (AMU), all 14 students of the current MSc (Biotechnology) final-year batch have qualified the GATE 2018 Examination.
Graduate Aptitude Test in Engineering (GATE) 2018 results were declared
on March 16 and its
score cards were released
yesterday.
At least three of these students have been ranked in the top 30 of All-India Rankings, while the rest have been ranked in top 200, said a press statement from the central university.
The students who have qualified GATE are Badal Singh Chauhan (Rank 9), Absar Talat (Rank 14), Piyush Pachauri (Rank 28), Shabnam, Shamsul Huda, Hira Ateeq, Khadija Dabeer, Nabeela Farhat, Tabish Iqbal, Asma Nishat, Inamur Rehman, Owais Ahmad, Maryam Khursheed and Sarah Khaleeq.
Prof Asad Ullah Khan (Coordinator, Interdisciplinary Biotechnology Unit) congratulated the students for the achievement. He further said that faculty members have provided the students with necessary training and counselling.
According to another press release from AMU, nine students from the Department of Geology also qualified GATE 2018.
Qualifying GATE is a mandatory requirement for seeking admission and/or financial assistance to Master's programs and direct Doctoral programs in Engineering or Technology or Architecture and Doctoral programs in relevant branches of Science, in the institutions supported by the MHRD and other Government agencies.
Further, many Public Sector Undertakings (PSUs) have been using the GATE score in their recruitment process.
Click here for more
Education News