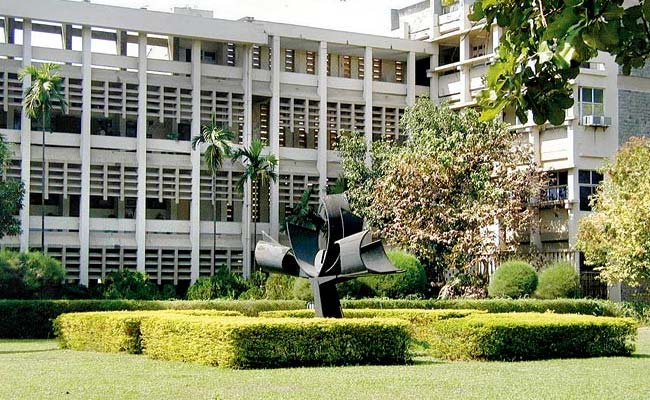 New Delhi:
The government said a recommendation from a Committee constituted by the Joint Admission Board (JAB) of IITs to increase the female enrolment in the premier engineering and technology institutes has been accepted. The low representation of female enrollment in Indian Institutes of Technology (IITs) was reviewed by the Committee and on the recommendations of the Committee, it has been decided to increase female enrollment in IITs from 8% in 2016 to 14% in 2018-19, 17% in 2019-20 and 20% in 2020-21 by creating supernumerary seats, said Minister of State of Human Resource Development (HRD), Dr. Satya Pal Singh in Parliament.
Recently, Press Trust of India reported that
the number of seats lying vacant
in the premium institutes has seen a rising trend in the five years, except in 2014, prompting the ministry to set up a panel which made several recommendations to address the issue.
An HRD ministry committee, which was set up last year, submitted its report earlier this year.
According to the ministry data, of the nearly 11,000 seats across the IITs, a total of 274 seats remained vacant from 2013, which included 15 (in 2013), five in 2014, 39 in 2015, 96 in 2016 and 121 in 2017.
The minister in a written reply to a Lok Sabha question today said the University Grants Commission (UGC) has informed that it has undertaken several schemes for the benefit of girls and women to enhance their accessibility and provide more opportunities such as provisions of various scholarships and fellowships exclusively for single girl child and women.
"The UGC is also implementing schemes for development of Women's Studies in Indian Universities and Colleges, setting up of Women Hostels for Colleges and Universities, Capacity Building of Women Managers in Higher Education, Establishment of Day Care Centre in Central and State Universities," the minister said.
Further, the minister added that in order to encourage girl education, a Sub-Committee under Central Advisory Board of Education (
CABE
) has been constituted to look into the issues related to Girls' Education.
"The interim recommendations of the Sub-Committee inter-alia, include setting up of Residential Degree Colleges and Polytechnics for Women in the District Head Quarters, Exclusive Women University in each State and providing free education to girls upto PG level etc.," the minister said.
Apart from this, the Centrally Sponsored Scheme of Rashtriya Uchchatar Shiksha Abhiyan (
RUSA
) scheme has approved central assistance for 232 women colleges across States and Union Territories under various components such as through various components, such as creation of Model Degree Colleges (MDCs), new colleges (professional & technical), Equity Initiatives, Upgradation of Colleges to MDCs, Infrastructure Grants to Colleges, etc., the minister said.
Dr Singh also said All India Council for Technical Education (AICTE), has informed his ministry that the council has also taken measures to attract girls in technical education through measures such as providing relaxation in land norms, FDR and Processing Fee for setting up of technical institutions specially for girls.
"Additionally, the Pragati scholarship scheme provides scholarship for girls in AICTE approved Institutions," the minister said.
Click here for more
Education News