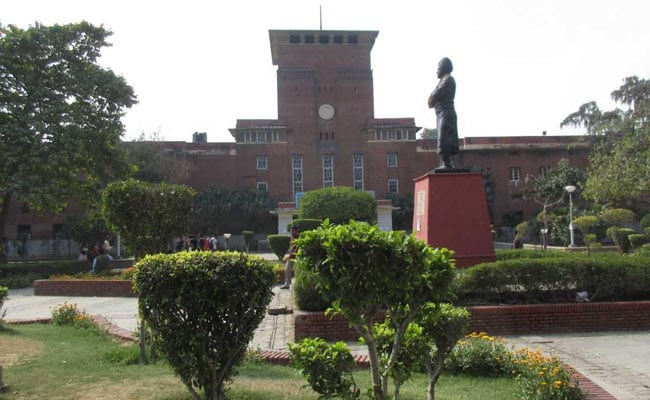 New Delhi:
NSUI, the student wing of Congress, demanded cancellation of nomination of ABVP Vice President candidate for Delhi University students union (DUSU) elections for indulging in violence. On Monday, the last day of campaigning for the elections which are scheduled for Wednesday, according to reports and a video which is being shared widely, members of the Akhil Bharatiya Vidyarthi Parishad or ABVP, the student wing of RSS, allegedly defaced property at an Evening college and assaulted students and staff.
National Students' Union of India or NSUI called the incident as 'a calculated attempt by the ABVP to intimidate students through violence in the run up to the DUSU polls'.
The organisation alleged that Shakti Singh, ABVP nominee for DUSU Vice President's post, entered the campus with a group of outsiders and terrorised the entire college of Zakir Hussain yesterday by going on a rampage armed with blades, hockey sticks and rods.
"Several students have been injured and college property destroyed. Women students were not spared from this onslaught of ABVP goons either," claimed a press release from NSUI.
It requested the DU administration to take immediate action against the ABVP and its nominee to send the message and demanded expulsion of ABVP nominee from DU and cancellation of his nomination immediately.
College principal Masroor Ahmad Baig told Indian Express that it was ABVP activists who beat up students.
However, ABVP national media convenor Monika Chaudhary distanced the organisation from violence and said the ones indulging in violence are not ABVP activists.
"We have not been able to communicate with Singh... Singh had gone to campaign in the college... what we know is that fight broke out between two student groups," Ms Chaudhary told Indian Express.
Click here for more Education News