New Delhi:
CBSE will conduct re-examination for the Class 10 Mathematics and Class 12 Economics papers amid reports that
the question papers had leaked
. The board had said in a notification that it has taken cognizance of 'certain happenings in the conduct of certain examinations as are being reported', thus, in the interest of the fairness to the students, the Board has decided to re-conduct the examinations for both the papers.
The CBSE order
also said that the dates for the fresh examinations will be released
within one week
.
CBSE Class 10 Maths, Class 12 Economics Papers Cancelled: 10 Facts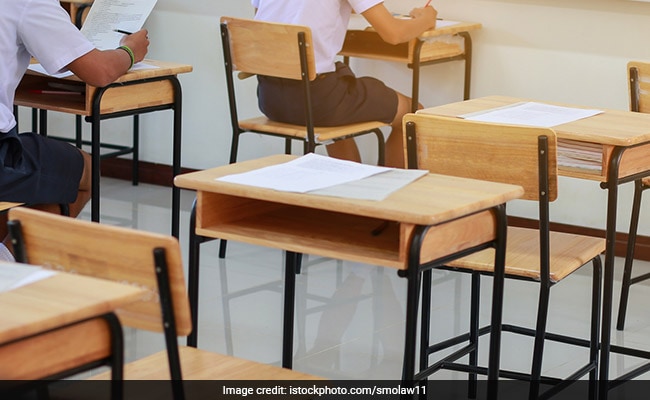 CBSE board examinations began on March 51
.
Prime Minister Narendra Modi
has expressed unhappiness about the leak of Class 10 and 12 CBSE papers, which is forcing students to take the exams again, sources told NDTV.
2
. The HRD minister said that he understands the troubles students and parents have to go through with these issues, and assured that robust systems for examinations will be put in place. Mr. Javadekar told the media today that malpractices have been reported from some schools in Delhi.
3
. "Some parts of the paper were leaked on WhatsApp and we have made a police complaint regarding it. Investigation is underway and strict action will be taken. We have also decided to tighten security for the time when papers are being distributed," HRD Minister said.
4
. A hand written question paper of the Class 12 Economics examination had allegedly been circulating on WhatsApp a day before the examination. Many questions in this "leaked" paper were the same that appeared in the actual examination, reports suggested.
5
. Delhi Police's crime branch has begun investigating the alleged leak of Class 12 Economics paper after registering a case in the matter, an official said today. Alok Kumar, joint commissioner of police, crime, confirmed a case was registered yesterday following a complaint by the Board.
6.
Students have been alleging paper leak since the board exams started on March 5. While, the board had denied allegations of any paper leak and had called it the work of miscreants, the decision for re-examination does affirm that there had been a lapse on part of the board to ensure a fair examination.
7
. Earlier, on March 15, Delhi Deputy Chief Minister Manish Sisodia had said that he had received complaints about an alleged leak of Class 12 Accountancy paper. However, the board denied any allegation of paper leak and said that all the seals (of packed question papers) were found intact at all the exam centres.
8
. CBSE board examinations began on March 5 and class 10 examinations were expected to be concluded by April 4 while the last date for Class 12 exams was April 13. CBSE conducted 10th Maths examination today and 12
th
Economics examination on March 26. A total of 16,38,428 candidates have registered for class 10 examination this year. 11,86,306 candidates have registered for class 12 examination.
9
. Apart from CBSE, papers leaks were also reported from several other boards including Maharashtra and Kerala.
10
. The HRD minister also said the CBSE will release new dates for re-examination.
Some parts of the paper were leaked on WhatsApp & we've made Police complaint regarding it. Investigation is underway & strict action will be taken. We have also decided to tighten security for the time when papers are being distributed: HRD Minister on X, XII CBSE paper leak pic.twitter.com/0HtqsJtB7K

— ANI (@ANI) March 28, 2018
Click here here for more
Education News