New Delhi:
Bharat Ratna Dr B.R. Ambedkar Vishwavidyalaya, Delhi (Ambedkar University, Delhi or AUD) has invited online applications for the admissions to various UG and PG programmes of the university. AUD is a public University with a campus-based, unitary structure with research, postgraduate and undergraduate programmes in the social sciences and the humanities. The university was established by the Government of the NCT of Delhi through an Act of the State Legislature in 2007.
AUD Admission 2017: How To Apply
Follow these steps to register for the UG and PG admissions for AUD:
Register yourselves with your email id
Re-login to the AUD websit, you will redirected to the Online Application Form.
Read the instructions carefully and click 'continue'.
Fill in five pages of your application form; Personal Details, Qualifying examination details, Programme choices, Preview and Payment options
After filling each page, click 'Save'.
Once the payment is successfully done, your application form will be submitted automatically. You will also receive an email from 'admisisons@aud.ac.in' for payment confirmation.
After you submit the form, use the 'Download Report PDF' link to save a copy of your application.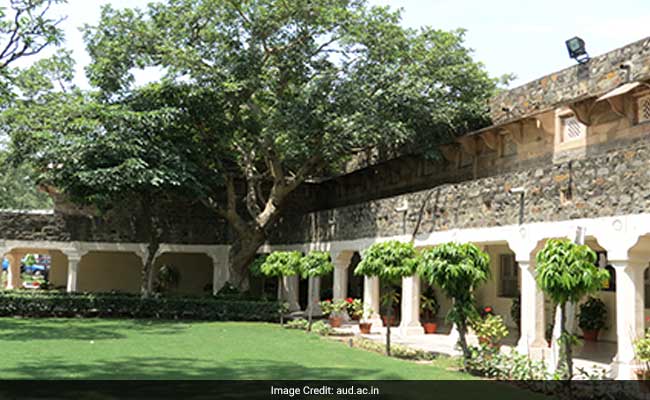 Candidates paying by demand draft should ensure that the DD along with a print out of the filled application form reaches the University before 4 p.m. on the last date for submission of applications.
AUD Admission 2017: Important Dates
Open online (ERP-based) registration of application to all the UG programmes: 5 May 2017 - 23 June 2017
On campus registration of applications: 22 May 2017 - 23June 2017
Students to submit separate application under CCA / SGC/ KM category for all BA & MA programmes: 27 June 2017 - 1 July 2017
Display the lists of eligible applicants to different PG programmes for entrance examination: 28 June 2017
Cut off list /admission dates for UG programmes: 1 July 2017 - 20 July 2017
ECA Trials/auditions for BA Programme: 11 July 2017
List of recommended candidates under ECA for BA programmes: 14 July 2017 (evening)
AUD Admission 2017: Important Dates for PG programmes
Admission Tests for PG programmes: 1 July 2017 - 10 July 2017
Interviews for admission to PG programmes: 10 July 2017 - 14 July 2017
MA Admission Lists: 15 July 2017 - 1 August 2017
Click here for more
Education News