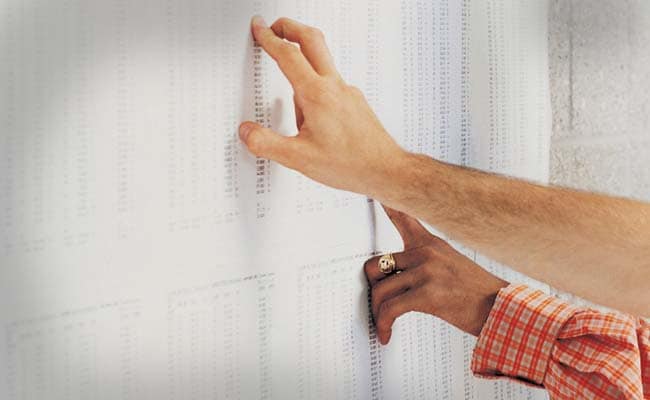 New Delhi:
Admissions began today at Delhi University, which has received 3.7 lakh applications for its 54,000 seats. Students who did not score a 100 in Class 12 this year, you will not make the cut for some courses. That's a 100% aggregate, or full marks in every subject.
In the first lists released by the university, the College of Vocational Studies and the IP College for Women have set the cut-off marks at 100% for those who did not study Physics, Chemistry or Math in class 12 but want a Bachelor of Science (Computer Science) degree.
Maitreyi college and Hansraj want a 99% score for B Com (Honours). The famous Hindu College has cut off its first list at 98% for Economics (Hons) and 97.7% for English, History and Political Science. Also for B Com (Hons).
The Sri Ram College for Commerce or SRCC, one of the country's top colleges, is offering Economics to students with 98.25% and above and Commerce to those have scored at least 97.37%.
Last week, St Stephens had announced a 99% cut-off for Commerce students who want to pursue an Honours degree in English. Even a Bachelor of Arts programme at many colleges in DU requires students to have scored at least a 90 per cent this year.
Will there be a second chance for those who have not managed these incredibly high scores? "We hope there will be a second and third list. Yes students are doing better no doubt they are more competitive, but we have to see the marking system too," said Anju Srivastava, Principal at Hindu College.
Dhruv, an aspirant, hopes there will be a second list. He scored 93%, a full five per cent short of the 98% he needs to qualify for a seat in the Bachelor of Commerce course at Hindu. "The cut offs are really high," he said ruefully.
Student bodies like the Kranti Yuva Sangthan have launched protests. "We oppose these absurd cut offs, the university should increase seats, not just go on increasing cut offs," said Sangharsh of the student organisation.