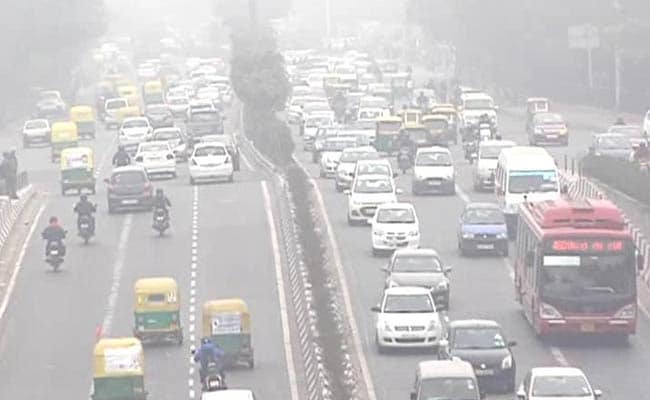 New Delhi:
Pollutants in Delhi's air today "decreased marginally" due to slight increase in wind speed even as ambient air quality remained 'very poor' with the amount of respirable particulate matter PM 2.5 was recorded at 269 micrograms per cubic metre (ug/m3).
The Delhi government, which collected data from 17 locations across Delhi through mobile dust samplers yesterday, said that the latest figures prove the continuing trend of reduction in air pollution caused by vehicular traffic in the wake of the odd-even car rationing scheme.
The hourly PM 2.5 concentration graph of Centre's System of Air Quality and Weather Forecasting and Research (SAFAR) showed a declining trend since 10 AM. At 6 PM, PM 2.5 was at 253 micrograms per cubic metre.
The safe limits of PM 2.5 and PM 10, microscopic particles that can enter and embed deep into the lungs and subsequently bloodstream, are 60 and 100 respectively.
Green body TERI said that air pollutant concentration "decreased marginally" due to slight increase in wind speed.
Sharing its latest findings, the government claimed that out of all the locations on the outer limits of Delhi, PM 2.5 was measured to be less than 300(ug/m3) in nine locations.
PM 10, fine respirable particles measuring 10 microns in size, was as high as 994 (ug/m3) in the Rajinder Nagar area.
The other 16 locations had higher levels of PM 10 as well.
"In outer areas of Delhi, reflected in the latest 17 locations, PM 10 air pollution is being caused by NCR towns.
Major cause of PM 10 at this time of the year is construction dust and wind blown dust," the government data said. Since January 1, mobile teams of the Delhi Pollution Control Committee (DPCC) have collected data from 72 locations.