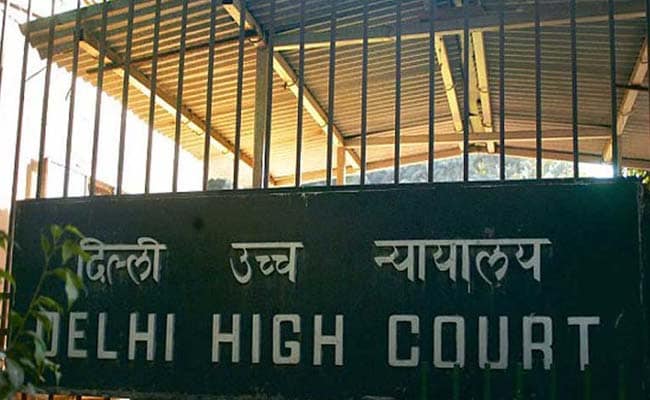 New Delhi:
Taking note of the recurring waterlogging problem in Delhi during rainfall, the high court on Monday demanded answer from the AAP government and civic bodies about the steps taken to prevent the city from flooding.
Referring to recent news reports about roads being waterlogged, disrupting traffic across Delhi, a bench of Acting Chief Justice Gita Mittal and Justice C Hari Shankar said it was "shocking" that this was "happening year after year".
"It is a shocking state of affairs year after year. Why is it happening year after year," the bench asked and opined that the authorities were "not taking a macro view of the whole problem and there was only a knee-jerk reaction each time".
The court, which took suo motu cognisance of the issue, said the fallout of waterlogging was not only the loss of man- hours with people unable to reach on time to their destinations, including hospitals, but the idling engines of vehicular traffic would add to the air pollution in the city.
The flooded roads and pavements would also lead to spread of water-borne and vector-borne diseases, the court said.
It said the situation shows "laxity" by the authorities.
"While monsoons are beyond the control of the authorities, the problem of waterlogging is certainly within their control," the bench said.
It said it was "incomprehensible" why no action plan has been drawn up till date and no steps taken to address this "recurring problem which completely throws the life of people in Delhi into disarray".
The court said even if steps were taken, their "insufficiency" was "appalling" and asked the chief secretary of Delhi to convene a meeting of senior officials of the AAP government, its Public Works Department, the Centre, the three municipal corporations and the Delhi Jal Board to ascertain the steps taken till date to prevent waterlogging.
The bench said the report of the so constituted panel should indicate the reasons for waterlogging despite the steps taken to prevent it and the "financial outlay" of the measures undertaken.
The court also asked the panel to identify the spots where waterlogging occurs repeatedly, suggested remedial measures and the timeline for implementing them.
DJB was asked to file a separate affidavit explaining the manner in which drainage of water takes place in Delhi as well as the date of construction of various drains, including storm water drains, steps taken to maintain them and their efficacy.
With the directions, the court listed the matter for further hearing on July 26, by when the panel's report and the DJB affidavit has to be placed before the bench.