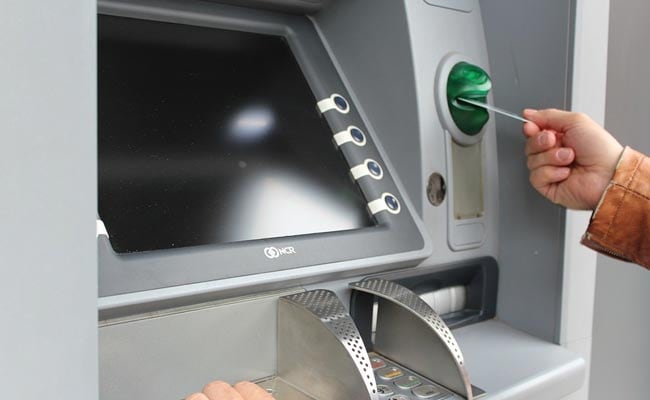 Noida:
Two men, who allegedly swindled Rs 1.16 crore from city ATMs along with their third accomplice, have been arrested, police said Sunday.
Those arrested have been identified as Rajan Bharadwaj, native of Faridabad area in Haryana and Shankar Jha, native of Govindpuri area in Delhi, they said.
Both of them, aged around 25 years, work for a private firm, which would refill cash in ATMs of government and private banks.
They were tasked with refilling the cash in the ATMs, Station House Officer, Sector 24 police station, Pankaj Pant said.
"They were arrested from Videocon chowk in Sector 11 area of Noida on late Saturday night. They were carrying Rs 19.75 lakh somewhere when the police nabbed them," police told PTI.
He said the duo told the police during the probe that the remaining amount is with their third accomplice, who is on the run.
"Based on the leads from these two, we are looking for the third man and the police also suspects involvement of more persons in the case. But that could be ascertained only after further probe," he said.
The firm had on Friday lodged a complaint with the Noida Sector 24 police station suspecting complicity of some of its employees in the episode.
The matter came to light reportedly during an internal audit at the firm which found that the amount being transferred to the ATMs was less than what was authorised.
Police said the firm refills cash in ATMs of almost all banks, including international ones in Noida, Delhi and Gurgaon.