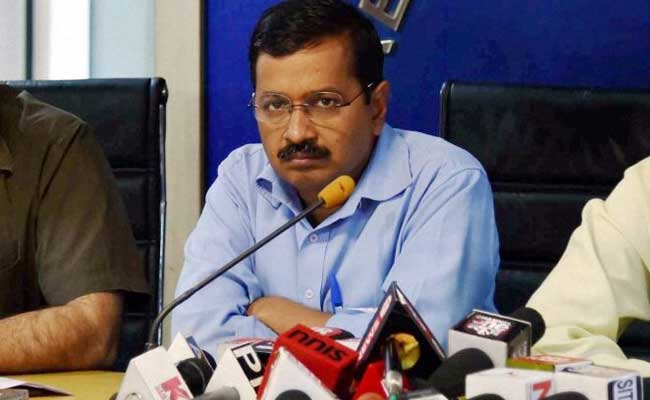 Highlights
Chief Minister sued by constable for calling police -thulla- (thug)
High Court says Kejriwal need not appear in court for now
But please explain what -thulla- means, says High Court judge
New Delhi:
Arvind Kejriwal, prolific with unfiltered comments, has been asked to explain what made him use the word
thulla
, Hindi slang for "thug", to describe the Delhi police a year ago.
The Delhi High Court however said that the Chief Minister of Delhi does not need to appear tomorrow in a lower court that is hearing a criminal defamation complaint filed against him by a constable.
Mr Kejriwal, 47, had been summoned for tomorrow's hearing but has been granted exemption till August 21, said the Delhi High Court with the warning that "you will have to satisfy this court what is the meaning of the word that was allegedly used by you. So be ready."
The judge said
thulla
is not to be found in the dictionary he consulted. "If you have used this word, you must be knowing the meaning," he said.
Constable Ajay Kumar Taneja says that as a member of the Delhi Police, he has been subjected to "acute agony and mental hurt" by the Chief Minister's lingo, exercised in the context of his ongoing claims that the police force, which reports to, and is manipulated by the union government, has tried to prevent Team Kejriwal from checking corruption.
The politician's lawyers have argued that his comments were not a sweeping indictment of all policemen, but of those who are guilty of malpractice.
Mr Kejriwal has been sued for 10 crores by Finance Minister Arun Jaitley for accusing him publicly of corruption during his tenure as the top boss of Delhi's main cricket administrative body. The Chief Minister has infamously described Prime Minister Narendra Modi as "a psychopath and a coward"; when asked if he regrets his language, he said that if the PM's actions were to improve, he would not need to use attacking words.