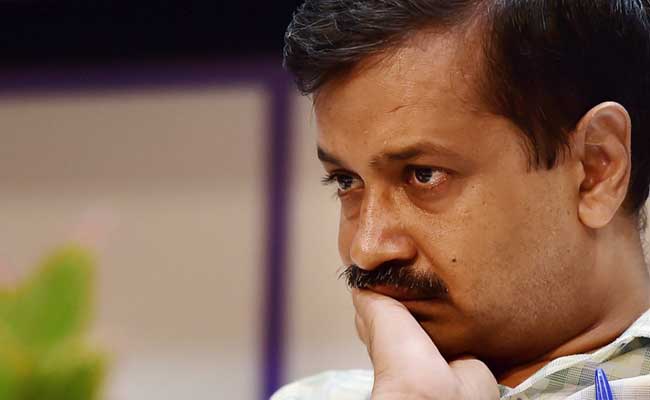 New Delhi:
A day after Delhi Chief Minister Arvind Kejriwal sought a list of major traffic bottlenecks from the chief secretary, Lieutenant Governor Anil Baijal wrote to the Chief Minister thanking him for his "keen interest" and saying he is already handling the issue at his level.
In an unusual move, Mr Baijal wrote a letter to Mr Kejriwal informing him he had formed six task forces in January to identify congested corridors and suggest short, medium and long term solutions.
The Lt Governor's office said Mr Baijal took note of media reports that Mr Kejriwal has sought a list of major traffic bottlenecks from the chief secretary by August 15. This is for the first time Lt Governor Baijal's office has issued a statement on the Chief Minister's letter on any issue.
"The Lt Governor in a letter to the Chief Minister apprised him of considerable work that has already been done on this issue as traffic decongestion in Delhi has been a priority area for him since he assumed office in December 2016," the LG office said in a statement.
In the letter, Mr Baijal has said the task forces conducted extensive field visits and submitted a list of 77 corridors of which 28 were identified as Category-A Priority corridors. Encroachment on each of these was also identified for appropriate action as per law, the LG says.
Mr Baijal has also sent a list of 28 priority traffic corridors to Mr Kejriwal.
Mr Baijal says five major corridors for immediate action on a pilot basis were also identified-- Aurobindo Marg (Aurobindo Marg to Andheria More), Mathura Road (Neela Gumbad to Badarpur Flyover), Savitri Flyover (Chirag Delhi Crossing to Savitri Flyover), Sardar Patel Marg, (11 Murti to Rajokari Border) and Dhaula Kuan, (Dhaula Kuan Flyover to GGR Flyover, Sanjay T- Point).
The Lieutenant Governor told the CM the entire issue is being continuously reviewed at his level and action has already started on some stretches in pursuance to an order of the high court. He also thanked Mr Kejriwal for "taking a keen interest" and expressed his hope of complete cooperation on this issue that needs to be tackled on priority and sustained basis in the interest of all the residents of Delhi, the LG office said in the statement.
Meanwhile, Mr Baijal said zebra crossings and lane markings on all roads should to be painted afresh.