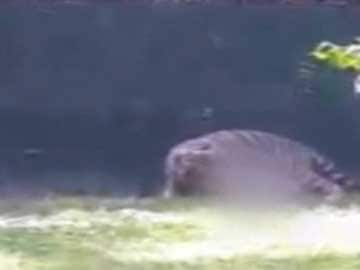 New Delhi:
Six years ago, an inebriated man had fallen into the enclosure of a lioness at the Delhi zoo, but luckily for him, the lioness spared his life, zoo officials in the national capital said today, after a white tiger mauled a man to death.
"Six years ago, a similar incident had happened. The man was in an inebriated state and had jumped in front of a lioness. The lioness fortunately spared the visitor," an official at the National Zoological Park told IANS.
The official said that the lioness had keenly noticed the man inside her enclosed area, but did not attack him.
"All security measures were adopted and the lioness was somehow lured into her cage by us," the official added.
After being rescued, the man had climbed a tree in fear.