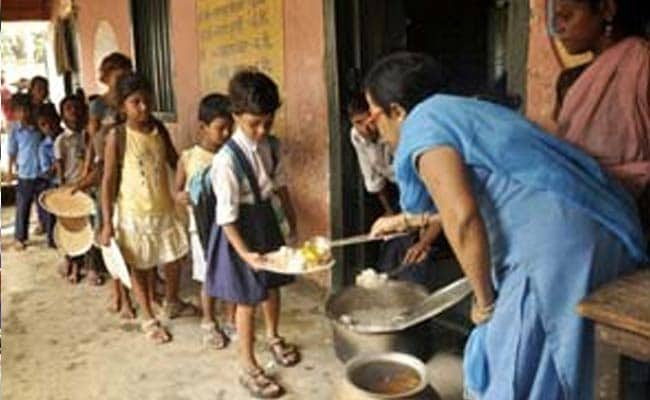 New Delhi:
The Delhi government has failed to conduct quality tests of the food served under the mid-day meal programme in its schools for the last four months due to non-empanelment of testing labs, response to an RTI query has revealed.
As per the provisions of Directorate of Education (DoE), the designated laboratory is supposed to pick four samples every month, two from kitchens and two from schools, to test those for nutritional value and hygienic standards.
The revelation comes notwithstanding the fact that a recent report by the Centre for the Study of Developing Societies (CSDS) said that around 64 per cent children did not like the quality of mid-day meals.
According to an RTI response, no sample of mid-day meal was picked up for testing for nutritional value of protein and calories since March 1, 2015.
"As the empanelment of food testing lab is under process, hence no sample of mid-day meal food was picked up for testing of nutritional value of proteins and calories during the period," Abhineet Sapra, Assistant Director (mid-day meal) said in reply to an RTI query.
It is noteworthy that the Education Secretary had informed the Central Government in March this year that tenders had already been floated for empanelment of labs for testing of meals.
DoE has outsourced the supply of mid-day meal to 43 NGOs in the city which are supplying meals prepared at semi-automatic kitchens to around 8.52 lakh students studying in primary and upper primary schools of the Delhi government.
According to the norms, 172 samples of the mid-day meal should have been tested every month to monitor the quality and hygiene standard of the food supplied by these NGOs.