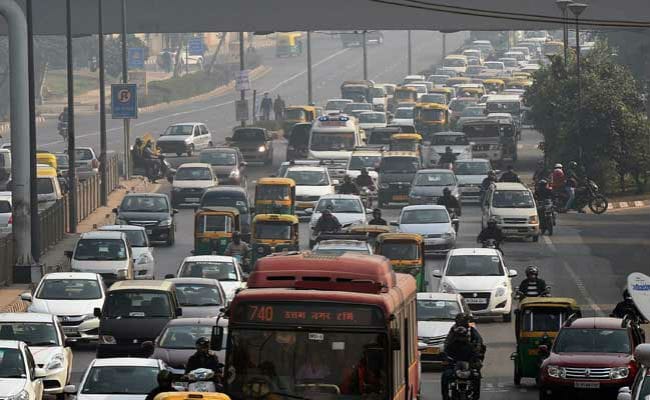 New Delhi:
After implementing the odd-even rule last year on an experimental basis to curb the alarming pollution level in the national capital, the Delhi government has once again decided to impose the measure for five days beginning from November 13. The Arvind Kejriwal-led government has said that Prime Minister Narendra Modi's involvement in the issue is crucial to come up with a comprehensive and concrete action plan in getting Delhi's pollution level below the emergency mark. The rules for the plan are to be the same as last years.
Here's a quick look at all you need to know about the odd-even rule:
The odd-even rule is to be implemented for five days beginning November 13-15 and would be put into effect between 8 am to 8 pm. The rules are to remain the same as last year's. On even dates, only cars with license plates ending with an even number will be allowed on city roads, and on odd dates, cars with license plates ending with an odd number will be allowed.

Private vehicles with odd registration numbers will be allowed on the road on Monday, Wednesday and Friday. Vehicles with even numbers will run on Tuesday and Thursday. Two-wheelers and women drivers are to be exempt from the odd-even rule.

The odd-even rule will not apply on emergency vehicles like fire engines and PCR vans as well as public transport including CNG buses and auto rickshaws. Vehicles of the differently-abled will also be exempt from the odd-even rule.

Although CNG vehicles will be exempt, they will need to have stickers in place. IGL stickers for cars will be available from 2 pm tomorrow at 22 CNG stations across Delhi.

The violation of the odd-even rule can lead to a levy of a fine of Rs 2,000 in accordance with the provisions of sub-section (1) of section 194 of Motor Vehicles Act, 1988.

Delhi Transport minister Kailash Gahlot has promised to arrange for more buses on Delhi roads to ensure commuters do not face hassles in using public transport. The Delhi government has directed DTC to hire 500 buses from private contractors to tackle the rush of commuters during the odd-even implementation week.

Mr Gahlot also said the government will ensure there is no surge pricing by cab service providers such as Uber and Ola when the odd-even rule is in force.

The government believes that odd-even will help in cutting down pollution emanating from vehicles by 50 percent. The Delhi High Court has also suggested that the odd-even rule could help unclog the city.

This is the third time that the Delhi government is implementing the odd-even rule which was first introduced last year in January from 1-15 and in April 2016 for a period of for 15 days.

The system was initially introduced in Beijing on a temporary basis. It later became a permanent feature after it proved to be extremely effective. A similar system was also implemented in Paris, Mexico and Bogota to help curb pollution and road jams.