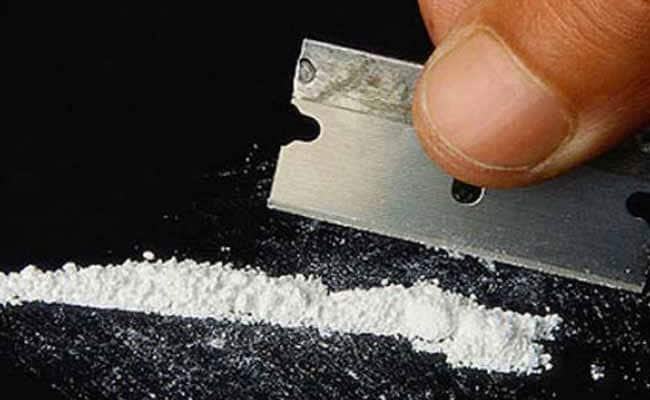 New Delhi:
The Special Cell of Delhi Police has arrested a notorious drug supplier who was believed to be dead and seized two kg of fine quality heroin worth over Rs 8 crore in the international market from his possession.
Accused Islamuddin Ansari, 60, was arrested by a Special Cell team from a dhaba on NH-24 in Uttar Pradesh's Rampur on August 20, said Sanjiv Yadav, DCP (Special Cell).
During trial of a narcotics case registered against Isalmuddin with Narcotics Branch, Delhi, his present wife Salma Begum had moved an application before the court in the year 2012 stating that her husband had died on March 14, 2012.
She also submitted a death certificate issued by municipal corporation of Meerut. The trial of the case was stopped and the case file was consigned to records due to this development, said the officer.
However, the Special Cell sleuths got wind of the information that Islamuddin had not died and he had prepared a death certificate of himself and got it submitted before the court. He was also learnt to be active in drug trafficking in Delhi and adjoining areas.
Islamuddin was already convicted in two cases of NDPS Act of Narcotic Branch police station in Delhi and during pendency of trial of third case he had an apprehension of being convicted again and so he planned his fake death, the officer said.
He then changed his name to Wahid and shifted from Meerut to Ghaziabad. He started living a totally new life where nobody knew about his criminal antecedents and enforcement agencies despite several attempts could not trace any fresh criminal record of him.
However, he was still popular as Islam in the crime circle which was tip off for the police as he started joined the drug trafficking.
He had started receiving heroin from a new supplier based in Bareilly, Johri who was arrested along with his three accomplices by Special Cell in the June this year. 4 kg of heroin was recovered from them, added the officer.
After Johri's arrest, Islamuddin started getting heroin from a person identified by him as Doctor who lived in Uttar Pradesh's Loni for the last two months.