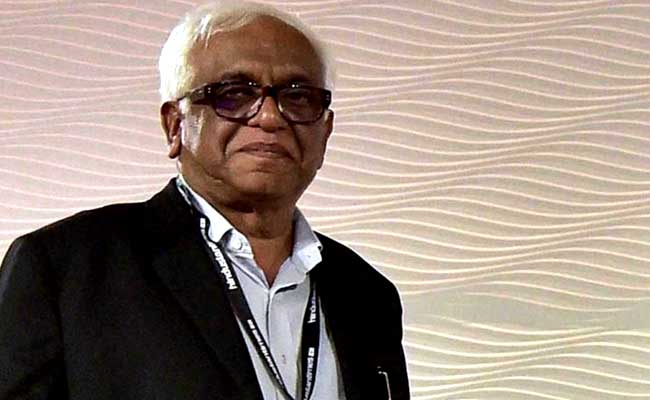 New Delhi:
Justice Mukul Mudgal, who was appointed observer for the India-South Africa cricket test here last month, today pointed out several deficiencies in the working of the Delhi Cricket body and said it was a matter of concern that no tangible action appeared to have been taken to set them right.
The 27-page report was submitted by retired Justice Mudgal before a Delhi High Court bench, comprising justices S Muralidhar and Vibhu Bakhru, also said the internal audit of Delhi and District Cricket Association (DDCA) in its last report had pointed out shortcomings and financial irregularities.
"There are no minutes of the meetings of the Committee awarding work. Absence of records hamper transparency," the report said, adding that "the records relating to contract/ work orders for the earlier matches were not available."
The High Court on November 18 last year had paved the way for DDCA to hold the 4th India-South Africa test match and appointed Justice Mudgal to oversee the affairs of the match after the cricketing body had moved against denial of permission by the South MCD to hold the match.
The report, while highlighting the steps taken during the test match, pointed out 11 deficiencies in preparation of the match and the functioning of DDCA.
"Finance/Accounts Wing - is also involved in preparation of budgets, finalisation of annual accounts, giving advise on financial matters. Internal audit (of DDCA) in its last report has pointed out shortcomings/financial irregularities," the report said.
"No tangible action appears to have been taken by the management and accounts wing on issues raised, which is a matter of concern. Unless corrective action is taken, these shortcomings will continue," Justice Mudgal said in his report, which was also supervised by IP Singh, former Deputy Comptroller and Auditor General (CAG) of India.
The report found deficiencies in tendering system, record keeping, delay in payment of bills, allotment of corporate boxes and naming of pavilions and stands, finance, defunct sub -committees, ticketing, broadcasting, media and permissions.
The report said there was "no transparency" while assigning of duties by DDCA during the match at the Feroz Shah Kotla Stadium.
"It was also found that the initial bills submitted for the said duties were on the higher side. Upon a query raised by the auditor enquiring the basis of fixation of remuneration of the said duties, the bills were subsequently brought down considerable by DDCA office bearers," the report said.