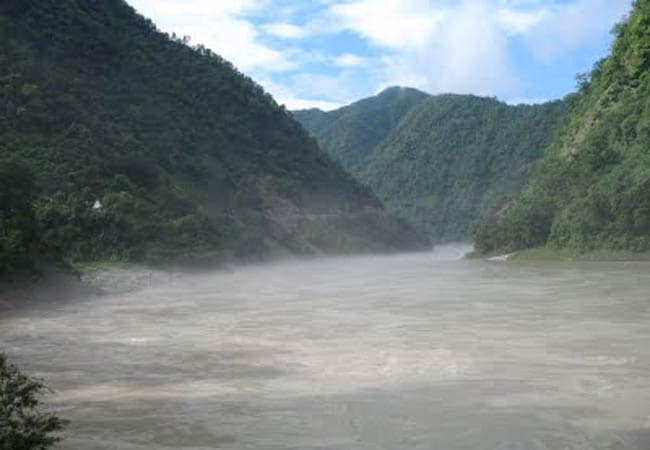 New Delhi:
The National Green Tribunal, which was asked to act against industrial units polluting Ganga by the Supreme Court, today unveiled its stage-wise plan to restore the river to its pristine glory.
The green panel said it intended to take the issue of rejuvenation of Ganga stage-wise to clean up the 2,500 km stretch of the river spanning several northern and eastern states.
A bench headed by NGT Chairperson Justice Swatanter Kumar commended the Centre for its programmes Swachh Bharat and National Mission for Clean Ganga and said plans of such significance would go a long way for restoration of the river.
The Tribunal said the plan would comprise of three phases and the first phase would relate to pollution in the river from the originating point at Gomukh to Kanpur.
"Right from Gomukh, from where Bhagirathi originates, to upstream Rishikesh, there is hardly any industrial pollution but a lot of sewage is discharged in the river Ganga. We will prohibit even the smallest house from releasing sewage in the river and not a single house will be granted water, electricity connection unless they have a septic or sewage tank.
"We will ensure there is total prohibition on discharge of sewage. Every public authority will ensure that there is collection of sewage from the septic tank and brought to the nearest Sewage Treatment Plant(STP) for treatment," the bench said.
With regard to stretch from Rishikesh to Haridwar, NGT warned that it would shut down all the hotels and ashrams running without consent in the area. It also asked the state pollution control board to enhance the capacity of STP plant in Haridwar so that there is no release of effluents.
Stressing the need to clean ghats in Haridwar, the green bench asked Uttarakhand government to ensure that there is no commercial activity on the ghats in Haridwar.
"There shall be no commercial activity, shops etc. The authorities shall ensure that there is no washing on the ghats, ban on plastic is maintained. You (state) will maintain these ghats and ensure there is no pollution to Ganga. The river should be in such a condition so that devotees may worship Ganga," the Tribunal said.
It told the UP government that the tanneries in Kanpur "are seriously polluting industries. You give us a time frame to shift them or own the responsibility. How will you ensure that no chromium, metals enter the river? Pollution levels have gone up by 1000 times in these years. Give us something workable."