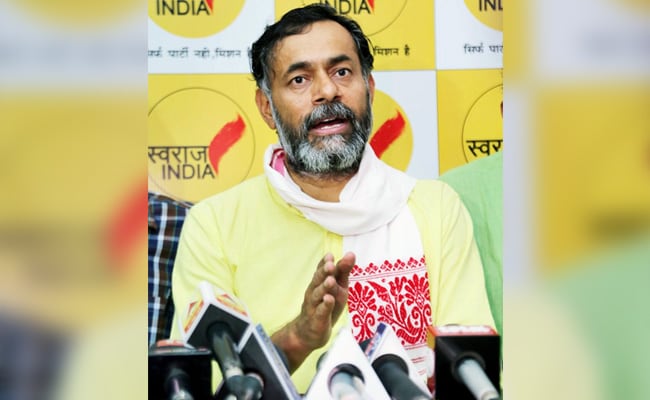 New Delhi:
Yogendra Yadav-led Swaraj India, which was formed six months ago, has failed to impress Delhi voters as the fledgling party has not won even a single ward in the city's municipal elections held on Sunday.
The party said the election results, however, reflect people's anger against Delhi's Aam Aadmi Party government.
The political party -- formed on the birth anniversary of Mahatma Gandhi last year -- had maintained that the civic body elections would be an opportunity for it to lay its foundation.
"This election was to lay the foundation of Swaraj India. That's the reason why we neither held any great expectations in terms of seats or vote share, nor did we make any unrealistic claims about it," party chief Yogendra Yadav told IANS.
He said: "People of Delhi want us to sit out and we respect the mandate."
"People have rejected Chief Minister Arvind Kejriwal," said Yadav, who was earlier associated with the AAP leader.
Mr Kejriwal and his party should now ask the people of Delhi whether they have the right to stay in power or not," Mr Yadav said, adding that the Chief Minister should step down.
The BJP today won 181 of the 270 wards in the North, South and East Municipal Corporations, which it has dominated for a decade. While Arvind Kejriwal's AAP settled for a second place with just 48 wards, the Congress party suffered a major loss by coming last with 30.