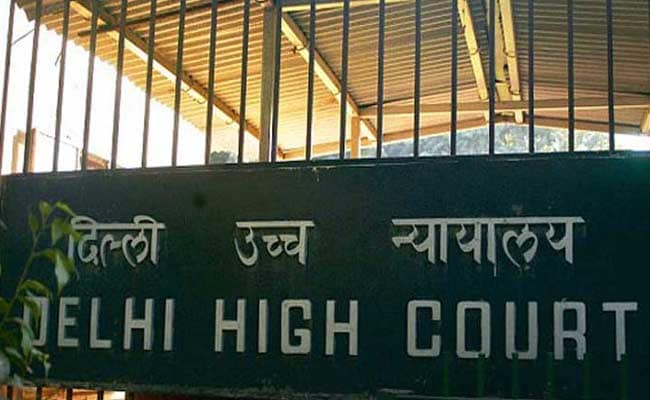 New Delhi:
Hospitals cannot hold patients "hostage" to extract money for unpaid bills, the Delhi High Court today told a premier private city hospital for allegedly withholding custody of a patient over outstanding dues.
Denouncing this "modus operandi" of withholding custody of patients, a bench of Justices Vipin Sanghi and Deepa Sharma said if the bills are not paid, then release the patient.
"If bills not paid, then release the patient. You cannot keep patients hostage. That cannot be the modus operandi.
"Even if dues are outstanding, custody of patients cannot be withheld to extract money towards unpaid bills (of the hospital). We deprecate this practice," the court told Sir Ganga Ram Hospital in central Delhi.
The court directed the hospital to prepare the discharge summary of the patient and allowed his son, the petitioner, to remove his father forthwith from the hospital.
Senior Standing Counsel of Delhi government Rahul Mehra said that several hospitals do behave in this manner.
The ruling came in a habeas corpus plea moved by the son of the patient, a former Madhya Pradesh policeman who was admitted in the hospital for treatment in February.
The ex-cop was suffering from enterocutaneous fistula, which occurs in the intestinal tract due to which contents of the stomach or intestines leak through to the skin. The treatment includes surgery.
The patient's son had alleged that the hospital was holding his father hostage to extract money from him towards outstanding dues of Rs 13.45 lakh, an amount that he has disputed.
He had also alleged that the hospital was not giving proper treatment to his father and when he sought to take him away, it did not allow him to do so.
The hospital opposed the petitioner's contentions and claimed that he had raised the grievance as the patient was shifted to the general ward from private ward due to non- payment of dues. It said the total bill was of Rs 16.75 lakh and the petitioner had only paid Rs 3.3 lakh.
Desthe pite outstanding dues, a surgery was carried out on the patient on April 21 after being shifted to the general ward, the hospital said.
The petitioner said the surgery was carried out after he had lodged a police complaint on April 20.
(This story has not been edited by NDTV staff and is auto-generated from a syndicated feed.)