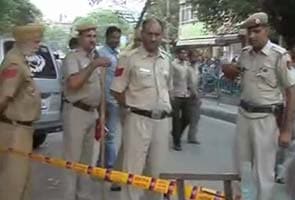 New Delhi:
A man with a gun opened fire in Madangir in South Delhi this evening.
The gunman fired seven times at his target before managing to escape. The victim has been identified as Vijay, who is a local resident. He was rushed to AIIMS trauma centre after the incident. His condition is reported to be critical.
Speaking to NDTV, Joint Commissioner of Police Ajay Chawdhary said the incident primarily looked like a family rivalry. He said investigations are on to nab the culprits.
At least 50 people witnessed the shooting.