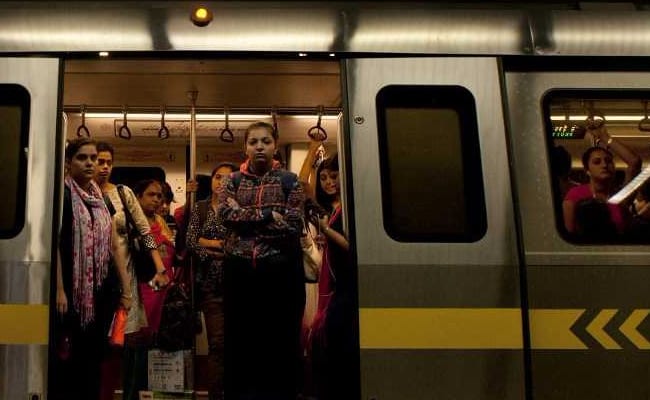 New Delhi:
Delhi Metro officials on Friday announced that exit of passengers from Rajiv Chowk Metro Station will not be permitted from 9 pm on the New Year's Eve because of security reasons. Rajiv chowk metro station, which is the busiest interchanging station, is at the heart of Delhi. The station handles around 5 lakh passengers on a daily basis. Many important buildings, restaurants and movie halls are situated outside the station.
This major step has been taken by the authorities to maintain peace and law and order during New Year Eve celebrations in New Delhi.
As per the advisory from the Delhi Metro, "Passengers will be allowed to enter the Rajiv Chowk Metro Station from 'F' and 'B' block side gates of the station after 9 pm for boarding trains". Also the interchange facility between Line-2 (HUDA City Centre - Samaypur Badli) and Line-3/4 (Dwarka Sec-21 - NOIDA City Centre/Vaishali) will continue as usual at the Rajiv Chowk Metro Station till the end of revenue services.
Services at all other Metro corridors and stations will continue normally.
Earlier this week, Prime Minister Narendra Modi inaugurated a 12-km section of the Delhi Metro's Magenta Line connecting Noida and south Delhi. This has reduced the journey time 52 minutes to 19 minutes. This Metro line will immensely benefit the students of Jamia Milia Islamia and Amity University and officer-goers headed for Noida. This line will also have an interchangeable station at Hauz Khas. Once this line opens completely, commuters from Noida to Gurgaon would be able to bypass the crowded Rajiv Chowk station and change trains at Hauz Khas station to reach Gurgaon.
(With Inputs from PTI)