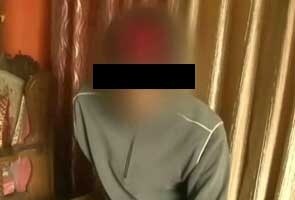 Taking a serious note of the ragging incident at the School of Planning and Architecture (SPA) here, the HRD Ministry has ordered a fresh inquiry into the episode that took place in September last year.
The Ministry, which sought an explanation from SPA Director Prof Chetan Vaidya, has ordered that a fresh inquiry should be conducted into the ragging of a first-year student which left him injured.
Asked whether the Ministry has asked the SPA to institute a probe into the incident, Higher Education Secretary Ashok Thakur said, "Yes. We have".
The SPA had earlier given an initial report to the Ministry, officials said.
The incident is also being examined by Rajendra Kachroo, responsible for monitoring the anti-ragging programme of the UGC and the HRD Ministry, officials added.
A police case was also registered in connection with the incident that happened at the boys hostel, which houses first and second-year students.
Prof Vaidya had said the institute, which takes anti-ragging measures very seriously, had witnessed very few such cases in the past and the recent case was unfortunate.
The father of the first-year architecture student, who hails from Ranchi, had lodged a complaint to the SPA Dean which was later forwarded to police.
According to the complaint, the victim had informed his father that he was ragged by his seniors on the roof-top of their hostel.
Though an internal inquiry was conducted, the FIR filed by the institute does not name any student. Officials say the complaint, which became the basis of their inquiry, did not mention names.
The premier institute has a campus at ITO as well where girls' hostel is situated. Among the options being discussed by authorities is the possibility of moving freshers to that campus.