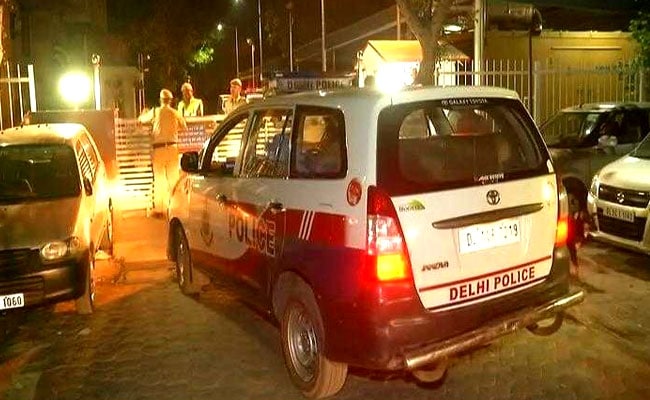 New Delhi:
In a suspected case of drink driving, a 25-year-old man drove his car on a footpath in west Delhi's Rajouri Garden area, killing two men and injuring two others in early hours Sunday, police said.
The driver, Devesh, who works in a software firm, was arrested from the spot and was found to be drunk and without a license, they added.
Police said the incident occurred around 4:30 am. Devesh told police he was driving from Paschim Vihar towards the airport where he was supposed to meet a friend.
Devesh was in an inebriated condition and was driving at a high-speed. He lost control over his car and ended up driving it over the footpath near Rajouri Garden flyover, where four men were sleeping.
Two of them died while two others were seriously injured, police said.
Deputy Commissioner of Police (West) Monika Bhardwaj confirmed the incident and the arrest of the driver.
The police said the accused has been booked under the Indian Penal Code Section 304 (culpable homicide not amounting to murder), which attracts a maximum jail term of 10 years.
Police said the car toppled after injuring the pavement dwellers and was damaged.
The accused driver claimed he lost control because a car tyre burst.
The forensic and crime team was called at 5 am and it did a reconstruction of the accident site.
"We studied the tyre marks and found the driver wanted to take the service lane near the ESI Hospital but when he applied brakes, he lost control and ended up driving over the pavement. One of the tyres on the rear side was found to be in burst condition, but it cannot be said whether it was damaged before the accident or as an impact of the accident," said a scientist from the team.
The deceased were identified as Noora (50) and Sheila, who was in his 40s.
One Manoj (35) is critical while another person, Ram Singh (55) recorded his statement with the police.
Ram Singh stated that he along with the other three men was sleeping on the footpath in front of the ESI hospital.
He had got up to smoke when at about 4:30 am a Honda Civic Car driven by Devesh crushed them and the two men died.
For more Delhi news, click here