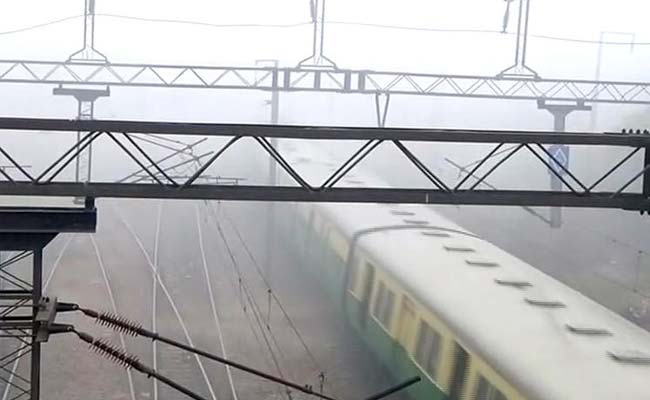 Highlights
Delhi temperature at 11 degrees C; Amritsar, Lucknow at 12 degrees C
94 trains running late in Delhi, 2 cancelled, 16 rescheduled: ANI
13 flights delayed, 1 cancelled at Delhi airport: ANI
New Delhi:
Dense fog covered Delhi and North India on Thursday, affecting several flights and trains as the temperature in the capital at around 8 am was 11 degrees Celsius.
"At least 100 trains were running behind schedule due to the dense fog," a Northern Railway official told news agency IANS.
Visibility was around 100 metres at Delhi's Indira Gandhi International Airport and very poor in parts of the capital. At least six International and seven domestic flights operating from the airport were delayed and one domestic flight cancelled, ANI said.
Foggy conditions were also reported in cities like Lucknow and Amritsar as both the cities recorded temperatures at 12 degrees Celsius around 8 am. Thick fog engulfed several parts of Haryana and Punjab on Thursday morning, affecting life in both states.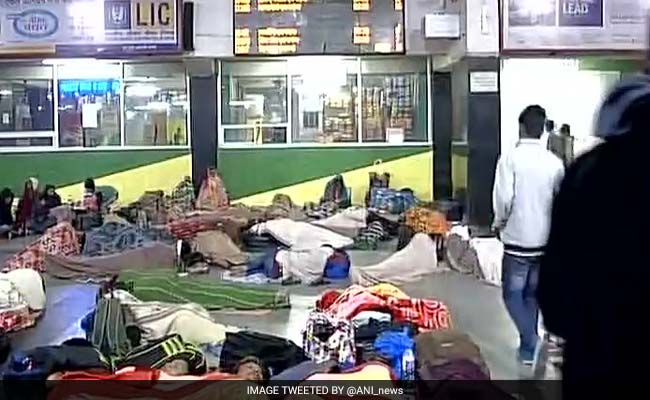 Trains and flights were also disrupted in the capital yesterday due to low visibility. Around 38 flights failed to take off on their scheduled time on Wednesday, Press Trust of India reported.
There was however no cancellation or diversion on account of fog during the operations under Low Visibility Procedure (LVP) which was put in place at 11 30 pm on Tuesday, officials said.
However, 24 flights were cancelled and three diverted during the time due to "other reasons," airport officials said.
The weather office has predicted that the country will
witness an 'above normal' winter this year
, but North India is likely to have less of cold wave spells this season.
This will be the second consecutive year when winter in North India will be below normal. One of the reasons behind the decreasing trend in the cold waves, it pointed, is the global warming, the Met department said.
(With agency inputs)