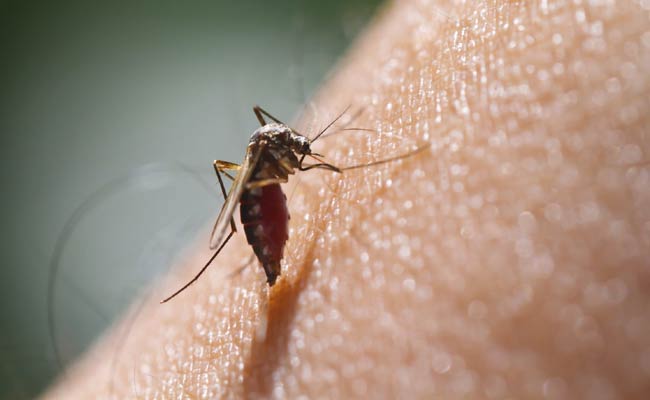 New Delhi:
To keep a check on cases of dengue in the city, the Delhi government has asked private blood banks to provide platelets for free and have dedicated beds for dengue patients.
Assuring that they have adequate supply of blood and platelets with them, the city government said that it will ensure that there is no shortage of beds during the outbreak.
"Private blood banks have been requested to give platelets for free. If they can't then they should provide it at nominal rate. We are also strengthening diagnostic facility in the hospitals," Charan Singh, Additional Director, Public Health and Waterborne Diseases Control, Directorate of Health Services, said.
The move comes in the wake of a municipal report claiming that nearly 30 cases of dengue have been reported till last week this year, the highest number for the period in the last six years.
Mr Singh also said that the Delhi government was implementing new guidelines issued by the central government.
"All the beds have been identified and marked for dengue patients so that there is no crisis," he said.
At present, there are 34 government hospitals offering diagnosis and treatment facility for dengue patients.
"The health department is all geared up to deal with the cases of dengue. Regular trainings and sensitisation workshop are being organised by the health officials for the domestic breed checkers," Mr Singh said.
The government is also trying to ensure that a 24-hour diagnosis facility is provided at government centers besides free of cost transportation of the patients.
As part of awareness campaign, health department plans to rope in school children for its dengue control activities.
"We are conducting various awareness campaigns among the students through the medium of literature to make them aware about the disease and preventive measures. Even doctors have been trained to do counseling of patients and avoid panic in case of body pain or high fever," Secretary, Health and Family Welfare Department, Amar Nath, said.
Dengue is transmitted by several species of mosquito within the genus Aedes. Symptoms include fever, headache, muscle and joint pains, and a characteristic skin rash that is similar to measles.
Doctors say treatment is symptomatic with no specific cure, so if patients use pain medicines indiscriminately there is a risk of them becoming resistant to them.
According to the report, the number of cases during January 1 till July 18 for the earlier five years were - 16 (2014), 14 (2013), 8 (2012), 11 (2011), 28 (2010).
Out of the total number of cases in 2015, 12 have been reported in July only.
In Delhi out of the total 29 cases, the maximum number of them was reported from north Delhi, at 10, while east Delhi recorded the lowest number with six cases.