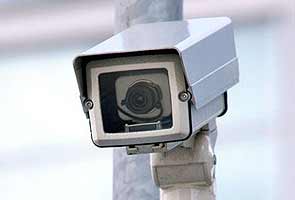 New Delhi:
South Delhi Municipal Corporation has asked the Delhi government for Rs 25-crore budget to install surveillance cameras in all its schools, a top SDMC official said.
"After becoming the first municipal corporation to have installed CCTV cameras in our mid-day meal kitchens, we are now planning to put them in all our schools," SDMC Education Committee Chairman Satish Upadhyay said.
Mr Upadhyay said the corporation has written to the state government but is "yet to hear from them".
"There are 588 schools altogether and if we factor in those running in shifts, the number is 432 in total.
We are looking for a minimum of 8 to 10 cameras per building," he added.
Drawing attention to cases of security breach in certain schools raised by some ward councillors in their monthly meet earlier, Mr Upadhyay said, "Girl schools will be given priority a we want the most vulnerable to be secured in the schools's premises".
Fending off the opposition's remarks that "instead of focusing on basic needs the ruling party is wasting money on CCTVs," the chairman defended his stand on the issue.
"Education is still our priority. This we have asked, apart from our regular budget. One sees on television how lives are becoming vulnerable to external attacks and that is why CCTV cameras have been installed at market places too. It is the need of the hour," he said.
"The project is still in trial phase but we are hopeful that it will be very successful," he said.