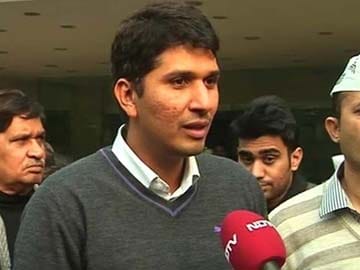 New Delhi:
Delhi Government today decided to issue permits for 15,000 auto rickshaws under ST and SC category with a view to provide self-employment to people belonging to these categories.
Announcing the government's move, Delhi Transport Minister Saurabh Bhardwaj said it will help 15,000 families to earn their livelihood and also help in reducing unemployment.
Mr Bhardwaj indicated at taking stern actions against "auto mafia" and said the government would take measures to solve the problems of auto rickshaw drivers.
"In several cases over 500 auto rickshaws each are registered on many persons' name and they give them on higher rent to drivers to ply them. We will take steps to stop this corrupt practice. We will get rid of auto mafia and corruption from this sector, said Mr Bhardwaj
"The auto drivers have played a measure role in AAP's victory. They stood with us during election campaigning. The government is aware of their problems and will takes step to solve them," he added.