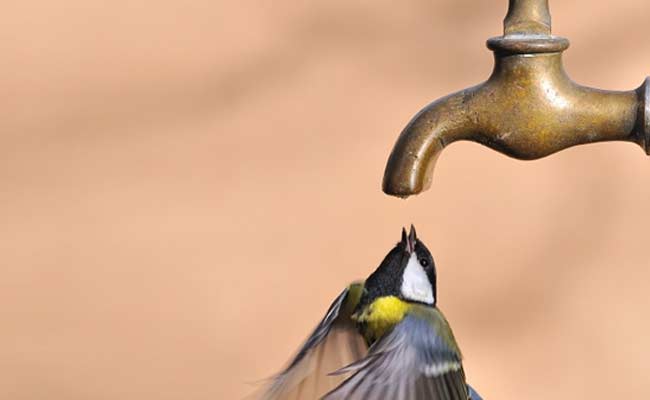 New Delhi:
In view of the unbearable heat, the environment department of Delhi government has decided to communicate to various civic and greening agencies on making adequate drinking water arrangements for birds and animals, officials said.
In a note issued by Environment Minister Imran Hussain, the emphasis has been laid on preservation of bio-diversiy in the city.
"During summer months in the midst of scorching heat an high temperatures, availability of drinking water for birds and animals is a serious challenge."
"Various species of birds and animals enrich the biodiversity of the area. There have been cases in the past where birds have died due to thirst, scarcity of water," the note said.
The minister said that the environment department should request various greening agencies like the forest department of Delhi government, the three municipal corporations, New Delhi Municipal Council, Delhi Development Authority (DDA), Delhi Cantonment Board, to make adequate drinking water arrangements for birds and animals in their respective areas.
"An action taken report may be furnished to me within a week," Mr Hussain said in the note dated June 1.
The minister has urged that there was a need for ensuring that adequate drinking water arrangements for birds and animals in parks, forests, green areas, should be there.
"There is also need for ensuring that vessels/pots kept for drinking water are cleaned from time to time to ensure proper hygiene."
"For birds, water vessels should be kept at safe locations, preferably in the shade and at some height so that predators could be prevented from attacking birds. Similar arrangements need to be made for quenching the thirst of animals," he said.
Delhi is home to a number of parks and gardens under various agencies, notably, Lodhi Gardens, Nehru Park, Coronation Park, and various biodiversity parks, which are also home to several species of birds.