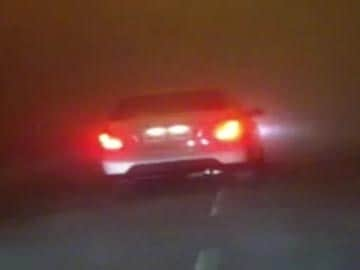 New Delhi:
The national capital on Sunday was wrapped under a dense fog with very low visibility. The Met Office has forecast a clear day ahead.
The minimum temperature was recorded two notches below average at 6.8 degrees Celsius.
According to Northern Railway, train operations have also been disrupted.
"The visibility was terrible, I had to slow down despite of roads being empty," said Antriksh Shah, who was travelling to Noida in Uttar Pradesh, told IANS.
The day's maximum temperature is likely to hover around 20 degrees Celsius.
Humidity at 8.30 am was 94 per cent.
Saturday's maximum temperature settled two notches below average at 19.6 degrees Celsius, while the minimum temperature on Saturday was three notches above average at 11.1 degrees Celsius.