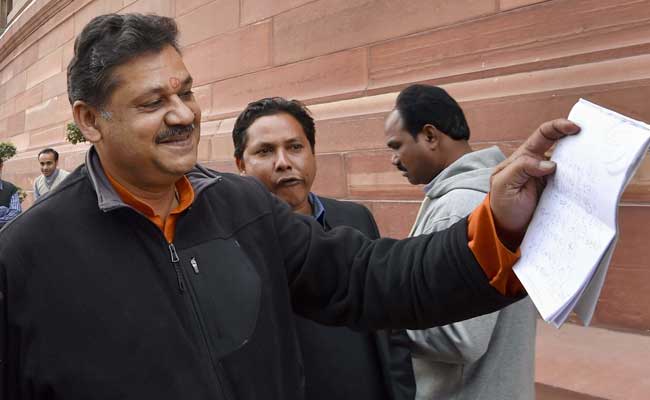 New Delhi:
Delhi High Court today dismissed as "premature" the plea of former Indian cricketers Kirti Azad, Bishan Singh Bedi and others seeking a court-monitored probe by CBI or SIT into the alleged financial irregularities in the Delhi Cricket body.
Refusing to entertain the petition, Justice Manmohan noted that Central Bureau of Investigation (CBI) has already started a preliminary enquiry from October 23, 2015 and the agency needs to be given time to complete its investigation.
The judge also observed that a court-monitored probe or setting up of a Special Investigation Team (SIT) is only done "in rarest of rare cases and not because a
Union Minister is said to be involved
."
"This court is in agreement with ASG Neeraj Kishan Kaul that the petition is premature," the judge said.
During the hearing, Additional Solicitor General (ASG) Neeraj Kishan Kaul told the court that the petition was premature as CBI has been probing the alleged irregularities since October 2015 and, in that process it has
examined 18 witnesses till date
.
He also told the court that documents were sought from the Delhi and District Cricket Association (DDCA) and other connected bodies which have
provided some documents.
The ASG told the court that in a short span of three months, CBI cannot be expected to complete the investigation and file a chargesheet when the alleged irregularities pertain to the period from 2008 to 2014.
Senior advocate Ram Jethmalani, who appeared for the petitioners, contended that CBI has not lodged a First Information Report (FIR) yet in the matter.
He claimed that as per some audit reports and findings of a fact-finding committee, there were irregularities in the cricket body with regard to various aspects including finances, tendering process, ticketing and broadcast rights among others.
Meanwhile, ASG Sanjay Jain, appearing for the Centre, contended that the prayer in the plea seeking cancellation of privileges given to DDCA was "misconceived and baseless".
He said land at concessional rates is given to other sports bodies, just like it was given to DDCA, and this was done as per a policy decision and thus the privileges of DDCA cannot be taken away when the policy has not been challenged.