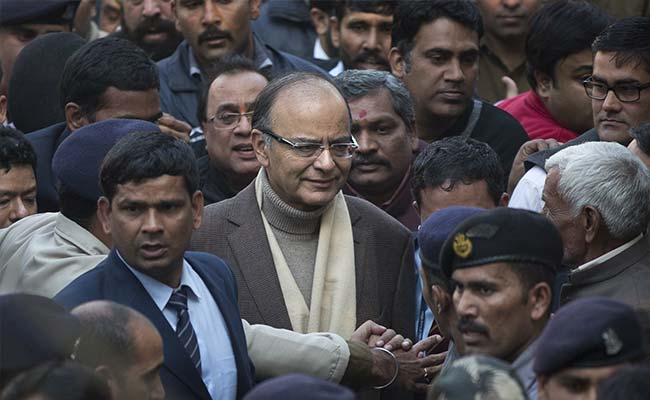 New Delhi:
Finance Minister Arun Jaitley's plea seeking summoning of records of Delhi and District Cricket Association (DDCA) in a criminal defamation complaint filed by him against Chief Minister Arvind Kejriwal and five other Aam Aadmi Party (AAP) leaders was allowed by a Delhi court today.
In an application filed before Chief Metropolitan Magistrate (CMM) Sanjay Khangwal, the minister sought summoning of records of DDCA for the relevant period in which he was the President of the cricketing body.
Mr Jaitley was the President of DDCA between December 1999 and December 2013. The court after hearing brief submissions allowed Mr Jaitley's plea.
The court is currently recording pre-summoning evidence in the criminal defamation
complaint filed by Mr Jaitley
, who had recorded his statement before the CMM in support of his plea on January 5.
During recording of his statement, Mr Jaitley had told the court that Mr Kejriwal and five other AAP leaders--Kumar Vishwas, Ashutosh, Sanjay Singh, Raghav Chadha and Deepak Bajpai-had made "false and defamatory" statements and rejected the charge that he had siphoned out money from DDCA for his own benefit.
He had said he had
not received any money
from anybody during his tenure as President of DDCA.
Mr Jaitley has accused them of making statements damaging his reputation even after the complaint was filed against them and that
their statements against him
and his family members had lowered his dignity in the eyes of the public at large.
He had on December 21, 2015 filed criminal defamation
complaint against Mr Kejriwa
l and other AAP leaders for allegedly defaming him and sought their prosecution for offences that entail a punishment of up to two years in jail.
In his complaint, Mr Jaitley had said the Delhi Chief Minister and other AAP leaders, with common intention, have from December 15 last undertaken "a false, malicious and defamatory campaign against him and his family members for political mileage causing irreversible damage to him."
The complaint had referred to certain allegations made by AAP leaders in press conferences, including one claiming that the Central Bureau of Investigation had raided the office of a Delhi government officer looking for Mr Jaitley's "tax scam files" and there was corruption worth several hundred crores during his tenure and that he had shielded DDCA for over 15 years.
Mr Jaitley had said such statements have been made orally and through Twitter handle of the AAP leaders, which were carried by the media from December 15-20 last year.