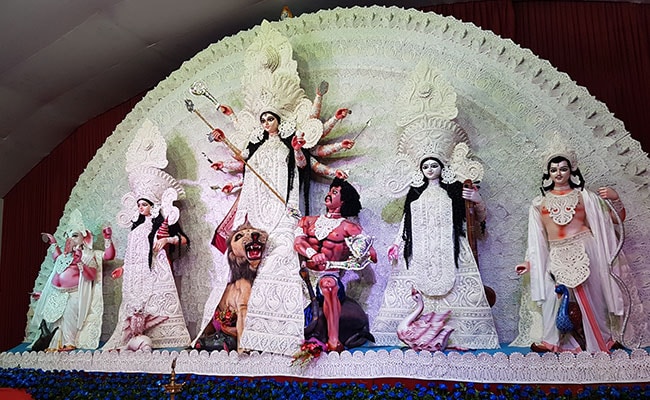 New Delhi:
Though Kolkata hosts the largest celebration of Durga Puja, D
elhi isn't far behind
. The heat is oppressive, the crowds pulsating, and the smells overwhelming in the capital's Bengali hub Chittaranjan Park, which is buzzing with people and the sounds of the traditional drum,
dhaak
.
This year, CR Park's
Durga Puja
committees are aiming for a more eco-friendly celebration.
"Our idols are made from eco-friendly clay and paints that are bio-degradable," said the B Block committee's general secretary Tamal Rakshit. "We also practice environment friendly immersions."
The committee is making the immersion eco-friendly by digging a pond in the park and immersing the idols there. This would later be used as a compost site. The frame of the idols and the stage will be returned to the artists to be reused.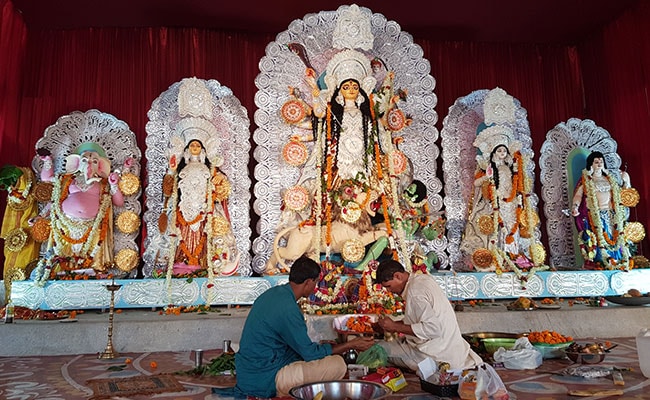 At the D Block
pandal
, reusable thermocol and
sholapit
(Indian cork) is being used to create hanging balconies, pillars and window blinds, in line with the palatial Zamindaar theme. With an old school recliner chair, a hookah and a gramophone next to the entrance, this
pandal
evokes the sets of Satyajit Ray and Bimal Roy movies.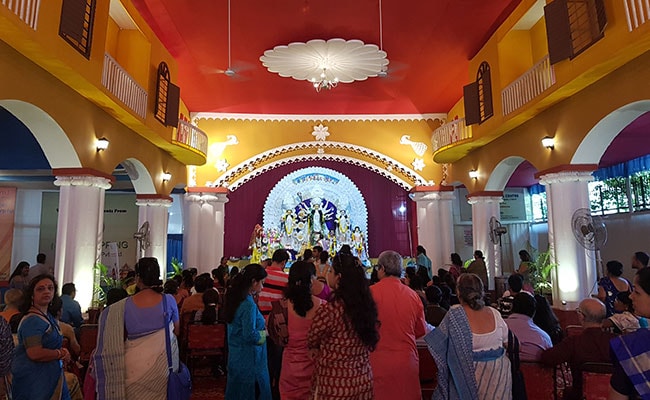 Coconut shells, jute ropes, bamboo and fairy lights are being used to decorate the Cooperative Ground
pandal
, which is inspired by the Gond Art style based on the
Panchabhuta
or five elements: earth, water, fire, air and ether.
"We are promoting a tribal form of art that exists in Madhya Pradesh, Andhra Pradesh, Telangana and Odisha through our Durga Puja celebrations," said Utpal Dey, the president of Cooperative Ground.
The confluence of cultures can be witnessed at the mela ground too. Though the
pandal
is inspired by a traditional Bengali theme, the idols are draped in the attire of the North East.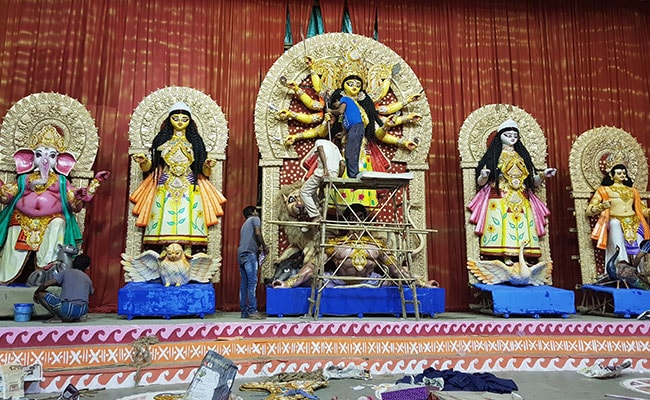 This year, Delhi is expected to see more than 400 Durga Puja celebrations between September 26 and 30.