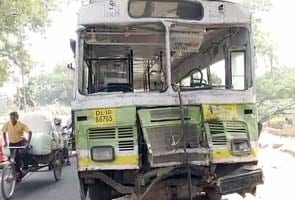 New Delhi:
A bus in Delhi hit a group of pedestrians today after its brakes failed. At least 14 people have been injured by the DTC or state-run bus. A woman is reportedly in critical condition; the injuries of the others are being described as minor.
The accident took place near the Batra Hospital in Sangam Vihar.
The bus driver hit the pedestrians before running into a tree.