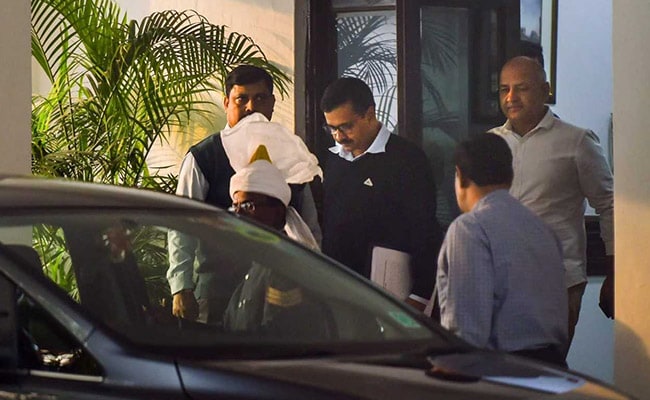 New Delhi:
Union Minister Hansraj Gangaram Ahir today hinted that Delhi Chief Minister Arvind Kejriwal may be questioned by the police in connection with
the alleged assault
on Chief Secretary Anshu Prakash by AAP MLAs at his residence.
"Whosoever it may be, the police will question all those in whose presence the incident took place," he told reporters here.
Mr Ahir was responding to a question on the possibility of Delhi Police questioning Mr Kejriwal for the alleged assault of Mr Prakash.
His comments came hours after a Delhi Police team
was sent to Mr Kejriwal's residence
in the Civil Lines area
for collecting evidence
related to the alleged assault on the chief secretary.
The union minister of state for home said a delegation of IAS officers has met him today and apprised him about the incident.
"This is a very condemnable incident. How can one assault an officer. IAS officers have met me. I have listened to their grievances. Whatever is required, the Delhi Police is doing and will question whomever is required," he said.
The Delhi chief secretary was allegedly manhandled by two AAP MLAs at Mr Kejriwal's residence. The incident reportedly occurred Monday night in presence of Mr Kejriwal and Deputy Chief Minister Manish Sisodia.
Mr Prakash was called by Mr Kejriwal regarding the issue of advertisements, which were not being released, a Delhi government official had said.
However, the Aam Aadmi Party (AAP) claimed he had been called for a discussion on ration distribution.
"The allegation of assault is totally bizarre and baseless," a senior official of the chief minister's office had said.