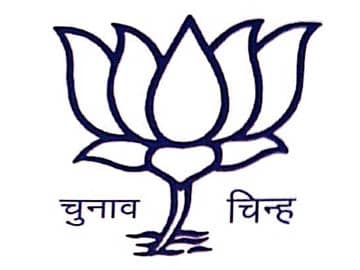 New Delhi:
The Election Commission has allowed the BJP to change the outline of lotus, its election symbol, to make it look bolder and the party will use the revamped version in all its publicity material for the upcoming polls.
The party had approached the Election Commission to alter the design of its election symbol as the present form looks much lighter in comparison to other symbols.
"The BJP has been allowed to use its poll symbol with bolder outlines, though there is no change in its design," said an EC official.
The BJP intends to use the new bolder look of lotus in its election publicity material and make the voters aware of its new and rechristened look to make it look eye-catching.
"The BJP had approached the Election Commission with a request to allow it to use bolder outline for its election symbol and the poll body has allowed us so. We will use the new form of our symbol as printed in black and white on the Electronic Voting Machines or EVMs in all our publicity material henceforth," senior BJP leader Mukhtar Abbas Naqvi told PTI.
In its bid to dethrone the Congress out of power in Delhi in the next general elections, the BJP will publish the new black-and-white form of lotus in all its publicity material.
The party had sought a makeover after it was felt that in its present form, the lotus was not properly visible to the voters in comparison to the symbols of other parties.