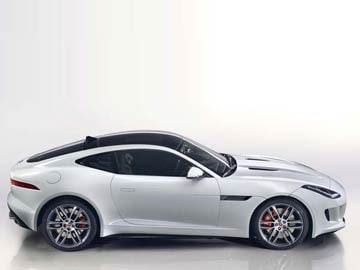 New Delhi:
Tata Motors-owned Jaguar Land Rover (JLR) will showcase new products at the Auto Expo, including a five-seater version of Jaguar's sports crossover concept C-X17, the new F-TYPE Coupe sports car and Project 7, a single-seater all-aluminium bodied roadster.
The company will also display a range of sports utility vehicles such as the new, long wheelbase Range Rover, the upgraded 2014 Discovery and a new Range Rover Evoque equipped with a host of new technologies.
"The luxury sports crossover represents an exciting new direction for Jaguar and highlights the promise and potential of our all-new, advanced aluminium architecture - a technical foundation which will enable a dramatic expansion of Jaguar's product range as well as its customer appeal," Jaguar Land Rover Group Marketing Director Phil Popham said.
Commenting on Project 7, Ian Callum, Director of Design, Jaguar, said it "is a single-seater sports car based on the F-TYPE, with the kind of racing-inspired form that designers dream about."
Besides, the company is expanding its product portfolio in India with the launch of a new, long wheelbase Range Rover.
"With the addition of the Range Rover long wheelbase to our portfolio of luxury SUVs, customers can now choose a vehicle that offers superior levels of interior space and comfort to compete in a market dominated by saloon cars up until this point," Popham said.
The company is yet to announce the price of the vehicle.
"Trends that we see in India and China are that a lot of vehicles are chauffeur-driven, hence we see a good potential for our product," Land Rover Design Director and Chief Creative Officer Gerry McGovern said.
Currently, China is the largest market for JLR, contributing about 23 per cent of the business, while Asia Pacific contributes 5 per cent. About 50 per cent of the company's sales come from emerging markets.
The 12th Auto Expo starts on Wednesday and will end on February 11.