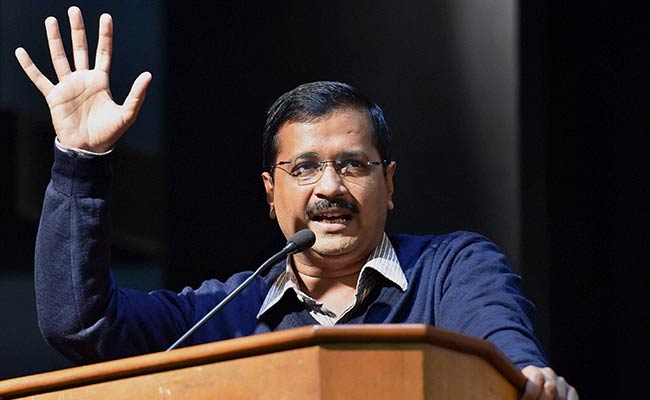 New Delhi:
Delhi Chief Minister Arvind Kejriwal today returned from Bengaluru after undergoing 10 days of naturopathy treatment for his chronic cough at a private medical institute.
Within hours of his return, Mr Kejriwal met his ministers at his official residence to discuss issues such as the strike by MCD sanitation workers and the death of a six-year-old boy at Ryan International School.
The chief minister had left for Bengaluru on January 27. A senior government official said that Mr Kejriwal's cough had worsened in the winter. Also, Mr Kejriwal's sugar levels were high.
In March last year, Mr Kejriwal had undergone a 10-day course of naturopathy treatment for his high sugar level and chronic cough at a health institute in Bengaluru.
Deputy Chief Minister Manish Sisodia had taken care of the day-to-day affairs of the Delhi government during Mr Kejriwal's absence.
Delhi witnessed the strike by sanitation workers, teachers and doctors of the BJP-ruled municipal corporations over non- payment of their salaries while Mr Kejriwal was away in Bengaluru.
Mr Kejriwal had announced that the AAP government would extend a loan of Rs 551 crore to the north and east municipal corporations for paying salaries to their staff, a move taken with a view to ending the stir by sanitation workers.
Six-year-old Devansh Kakora was found dead in a reservoir at Ryan International School in South Delhi on January 30. The Delhi government today said it will recommend a CBI inquiry into the matter in view of "shortcomings" in the ongoing probe.