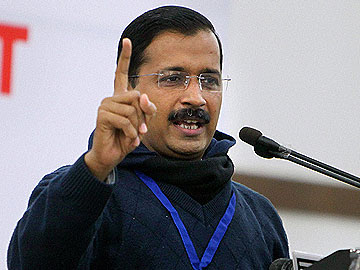 New Delhi:
Chief Minister
Arvind Kejriwal
today derided the companies that supply power to Delhi for "blackmail" after one of them warned of all-day electricity outages starting tomorrow in Central and East Delhi.
Mr Kejriwal, who has accused the three private firms that distribute power in Delhi (discoms) of fudging their accounts to show losses, warned that their licenses could be cancelled.
The threat of lengthy power cuts comes in the midst of exam season. "I usually study at night. Now if there is a power cut, how will I manage? My career depends on how well I do in these exams," said Shreya, who is readying for her Class 12 board exams.
Power distribution in Delhi was privatized in 2003. Since then, discoms have complained they are losing thousands of crores because they are forced to provide electricity at below-market rates.
BSES, one of the three firms, says it no longer has the money to buy electricity from the state-run NTPC, which generates power. NTPC says it is owed more than 150 crores till the month of December by BSES, which is backed by billionaire Anil Ambani's Reliance Infra.
NTPC has turned down the Delhi government's request to continue supplying power to BSES, which has in turn said that East and Central Delhi are staring at 8-10 hour power cuts.
"I pay my bills on time. So how am I at fault?" asked Gauri Sengupta, a home-maker in East Delhi.
Mr Kejriwal, who took over as chief minister of Delhi last month, has asked the national auditor to study the accounts of the three power companies.
Within days of taking office, he delivered on a pre-poll guarantee of halving the price of electricity till March 31.
He has said that his cabinet would take a fresh call on the power rates after the national auditor completes its inspection of the private firms' accounts.