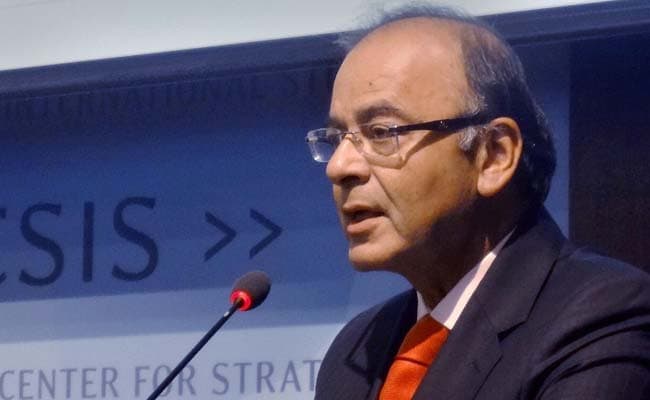 New Delhi:
Finance Minister Arun Jaiitley today called Delhi's "experiment" with Arvind Kejriwal's Aam Aadmi Party or AAP a "costly" one.
Speaking at a meeting of the Delhi unit of his party, the BJP, Mr Jaitley said, "The people of Delhi experimented with a new party in the elections, but its a very costly experiment. Governance is not AAP's political agenda."
Mr Jaitley said Delhi was not difficult to govern as it "doesn't face the kind of challenges other states do - like Chhattisgarh and Jammu and Kashmir." He said BJP-governed Madhya Pradesh was an example of how a state could be turned around.
"Delhi could have been turned into a global city, it has great opportunities in business, tourism etc," the country's Finance Minister said.
In state elections in February this year, the BJP was trounced by AAP, a two-year-old party built by Arvind Kejriwal on an anti-corruption campaign. AAP won 67 of Delhi's 70 seats, leaving the BJP to mop up the remaining three. The Congress won not a single seat.
Mr Kejriwal took over as chief minister, but has spent his 100 odd days in office in constant tussle with the Centre, represented by Lieutenant Governor Najeeb Jung. The latest is a raging power struggle between the two men over the appointment of bureaucrats in Delhi.
Delhi does not have full statehood, which puts the control of many administrative functions, including law and order in the hands of the BJP-led Central government. Mr Kejriwal and his AAP have vowed to get full statehood for Delhi so that its elected government can have control.
Mr Jaitley said today, "AAP has such a huge mandate, they must understand their responsibility and that people want governance, not controversies and disputes. But if they can't, then it is also our responsibility to make them understand."