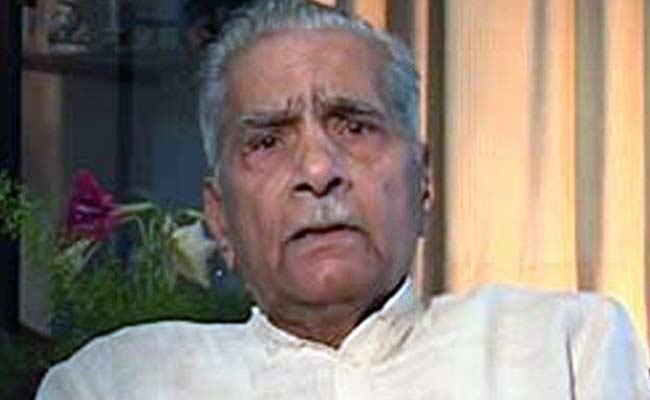 New Delhi:
Ahead of Aam Aadmi Party's (AAP) National Council meeting next week, the party has sent out an invite to dissident Shanti Bhushan even as his son Prashant Bhushan claimed many leaders were being suspended before the event and questioned the transparency in the organisation.
"AAP invites Shanti Bhushan for National Council meet, but mum when asked abt list of invitees. Many suspended 3 days before. #(Non)Transparency?! (sic)" Prashant Bhushan tweeted.
National Council is the primary decision-making body of AAP. The decisions taken by the party's top decision-making bodies--the Political Affairs Committee (PAC) and the National Executive--are ratified by the National Council, which is a body of founder members.
The National Council meeting is scheduled to take place on November 23.
Shanti and Prashant Bhushan were the founder members of the party. Shanti Bhushan, once close to AAP chief Arvind Kejriwal, was also called as the party patron.
However, Prashant Bhushan, along with another founder member Yogendra Yadav, Anand Kumar and Ajit Jha were sacked from the party after they questioned the leadership.
In the controversial last National Council meeting held on March 28 this year, the four leaders were removed from the National Executive.
After the meeting, Mr Yadav and Prashant Bhushan accused Mr Kejriwal of using unfair means including bringing goons at the meeting who allegedly beat up a number of National Council opposed to the resolution.
Despite sacking Prashant Bhushan and Mr Yadav, the party took no action against Shanti Bhushan and he still remains the founder member of the party.
Meanwhile, Rajesh Pugalia, AAP member from Nagpur and National Council member was suspended for anti-party activity.
Sources said the action was taken after he aligned with 'Swaraj Abhiyan', the group founded by Mr Yadav and Prashant Bhushan.
They added that suspension action has been taken against at least 2-4 members ahead of the National Council meeting.