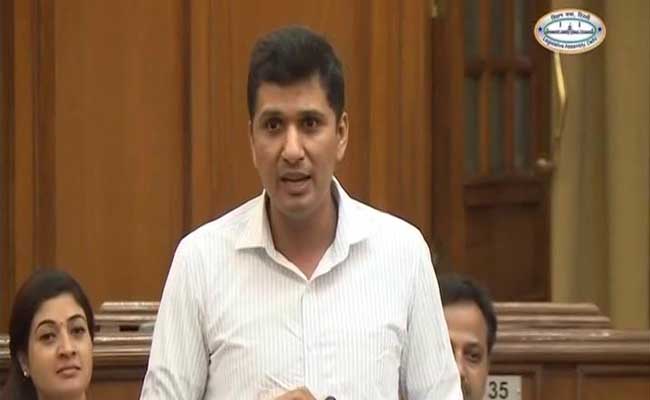 New Delhi:
The AAP has promoted Saurabh Bharadwaj as its Delhi unit chief spokesperson, days after he demonstrated in the Delhi Legislative Assembly how EVMs could be "tampered" with.
The 38-year-old second-time legislator from Greater Kailash has also served as a minister in the AAP's 49-day government.
Mr Bharadwaj is a regular face on news channels representing the party.
"He has been promoted as Delhi unit chief spokesperson keeping in view the way he presented the case of EVM tampering," AAP spokesperson Deepak Bajpai said.
Earlier on Monday, the Punjab unit of AAP was dissolved during the first meeting held under newly appointed party's state president Bhagwant Mann in Chandigarh.
AAP senior leaders including HS Phoolka, Prof Sadhu Singh, Aman Arora and Sukhpal Singh Khaira were present during the meeting.
The marathon meeting that started on Monday morning and lasted till late evening was attended by all MLAs, party candidates, Zone co-coordinators and other office bearers, a party spokesman said.
The positive and negative feedbacks regarding Vidhan Sabha elections were discussed during the meeting, he said.
The Punjab unit co-president, Aman Arora will meet the volunteers and office bearers throughout state and take their suggestions regarding appointment of new office bearers, he said.
Mr Arora will start his tour under 'AAP Apnya Naal' programme from May 18.
The party has decided to form a disciplinary committee to look after issues related to anti party activities of the member.
The committee will keep a vigil on anti-party activities on print, electronic, social media etc and will act against those found guilty.
The issue of contesting upcoming civic polls and Gurdaspur by-poll were discussed in the meeting.