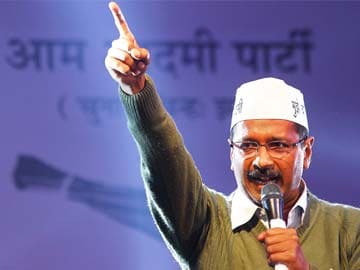 New Delhi:
Aam Aadmi Party (AAP) on Sunday charged a website with committing fraud by "doctoring" a CD that purportedly showed some of its candidates raising funds through illegal means and said it will file a criminal and civil defamation suit against the portal.
After reviewing the content of the 14-hour-long unedited CD, party leaders said it was "a fraud and doctoring (of the CD) to malign the party and the candidates at the behest of leaders of BJP and Congress, who feel threatened of losing their ground in the election due to AAP's rising popularity".
Giving a clean chit to all its nine candidates in question, AAP leader Yogendra Yadav said the party apologises to them for putting them under suspicion for 72 hours.
Mr Yadav, along with other party leaders Manish Sisodia and Sanjay Singh and senior advocate Prashant Bhushan, said AAP was proud of its candidates, who have come clean in the sting operation by portal Media Sarkar.
"After going through the CD, we can say that all our candidates have come clean, and we are very proud to field such honest candidates," he said.
"We have gone through the entire 14-hour long CD and found many discrepancies with respect to the edited CD released to the media. We have found in the edited CD, conversations of our two candidates, who had flatly refused to help the fake reporter, were removed," Mr Yadav said.
Also, in five interviews, the important portions of the conversation of our candidates were "edited and suppressed", and they have doctored the conversation by removing the context in which it was said, he claimed, adding wherever the candidates were shown as saying "yes... yes... ok...", it was an attempt to get rid of them and they used that conversation as acceptance of their offer.
Mr Bhushan said the party will not let the matter go and file a criminal defamation and civil defamation case against the web portal.