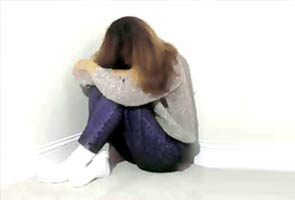 New Delhi:
It's not just the increasing number of crimes against women that is raising concerns in the Capital. Often the seemingly callous attitude of the cops adds to a victim's woes. A 23-year-old woman was allegedly kidnapped after being drugged from KG Marg area by her stalker who took her to Western UP in a car, seeking revenge for an 'insult'. The girl was dumped by the accused after being raped. The victim has filed an FIR in this respect with New Delhi district police while the case is being processed by crime against women cell. However, she and her family have blamed the police for making them run from pillar to post initially.
Jilted lover
A senior police official on the condition of anonymity said that the victim, Shreya (name changed on request) lives in KG Marg area with her parents. She has alleged that she was kidnapped last week by her neighbour Akhilesh who lives in a rented accommodation. "Akhilesh had proposed to me many time times, but each time I spurned his advances. He had threatened me. Akhilesh lives in the house of a person named Raju.
I had complained against Akhilesh to Raju many times but he did not rectify himself. Akhilesh then hatched a conspiracy along with Raju and his wife Geeta to kidnap me. Geeta called me on the pretext of some work. I was offered tea by her. She had laced the drink with sedatives. After having it I fell unconscious. When I woke up I found myself in a car," she told the police.
The source added that the car was driven by a man who was a relative of Akhilesh. When the victim asked them where they were taking her, the driver fished out a knife and threatened her with dire consequences and asked not to utter a word. Shreya also told the police that she was taken to Etah city in UP where she was held hostage in a room.
Akhilesh was there and he raped her many times. Meanwhile her parents had started a search for her. When the accused persons came to know about this Akhilesh dumped her outside a temple in UP and ran away. She was brought back to the Capital by her parents. She narrated the whole incident to her family after which they decided to approach the police. They claim, initially the police were not ready to lodge an FIR but finally they relented. A police official said that the case was lodged at Tilak Marg police station and it is being probed by the crime against woman cell. "The case is being investigated," said the police.
Former banker jailed for rape
A former chief manager of Allahabad Bank was jailed for seven years by a Delhi court on August 29 for raping his friend's wife two years ago. The judge imposed the minimum jail term, prescribed for a rape convict, on 51-year-old former chief manager of the bank's branch at Parliament Street after the victim and her husband told the court that they do not want the offender's family to suffer for his fault. The victim and her husband also told the court that convict Raghuvinder Harna is ready to publicly apologise to the victim and accordingly they were intending to reach an out-of-court settlement on the issue and appeal to the high court for quashing of the case. "Under the given circumstances, when the parties are in a process of out-of-court settlement after the convict (bank manager) publicly apologises in front of their senior members of both the families, I, hereby, award rigorous imprisonment for a period of seven years to the convict," the judge said.