New Delhi:
Aashika, a two-and-a-half years old, has severe injuries to her face and has difficulty hearing. Ten days ago, a car hit her as she was walking on the road and dragged the child for at least 100 metres in Delhi's posh Vasant Kunj.
CCTV footage from a shop near the road has now emerged and shows the Maruti Echo car hit Aashika, who fell under the car and was then dragged. People shouted and ran after the car to flag it down. When the driver stopped the car, they took Aashika out from under it and rushed her to the trauma centre at the capital's All India Institute of Medical Sciences (AIIMS).
It is not clear why Aashika was not accompanied by an adult when she was hit. The CCTV footage shows the child alone.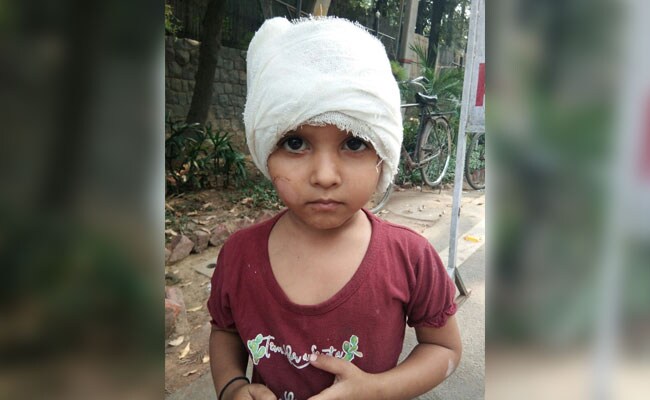 The driver, who has been identified as a man called Rupesh Mishra, was beaten up by the crowd that gathered and was handed over to the police. Mr Mishra drives the car for a factory near Vasant Kunj.
The police said they let him go as they knew where he worked and he had agreed to cooperate with the investigation. They said he will be arrested now after they have viewed the CCTV footage. The driver has been charged with rash driving and causing injury and endangering the life of another person.
Doctors have operated on both ears of the child. Though Aashika has been discharged from hospital, she will need follow-up treatment for some time, her parents said.