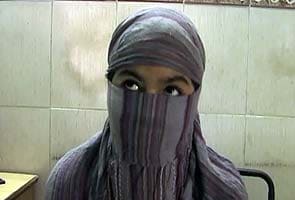 New Delhi:
In yet another case of rape being filmed to blackmail the victim, a 16-year-old girl was sexually assaulted by a driver in Delhi while his friend recorded the crime on a mobile phone and circulated the MMS.
The incident took place in east Delhi's Trilokpuri around 45 days ago and was reported to police on Wednesday when the victim's father came to know about the circulation of the MMS clip.
A case has been registered, but the accused are still at large.
The incident comes only days after a teenage Dalit girl in Haryana's Hisar being allegedly gangraped a fortnight back by a group of men, who had also threatened to make public her objectionable pictures, following which her shocked father committed suicide on September 18.
Also, a mother of two was allegedly ganagraped at gunpoint by three men in Jind district when she was alone in her house and the accused allegedly also filmed the crime and circulated it in the village.
The Class ten student claimed that the incident took place on August 14 and one of the accused was her brother's friend, who is a driver.
According to her, the driver offered her lift and made her drink soft drinks laced with sedatives. When she regained consciousness, she claimed that she found herself in a room where the driver's friend and a woman were present. The driver's friend filmed the crime and circulated it in the locality.
They allegedly threatened her that they will upload the clip on internet if she complained to police. The woman dropped her at her home later. A medical examination confirmed rape.