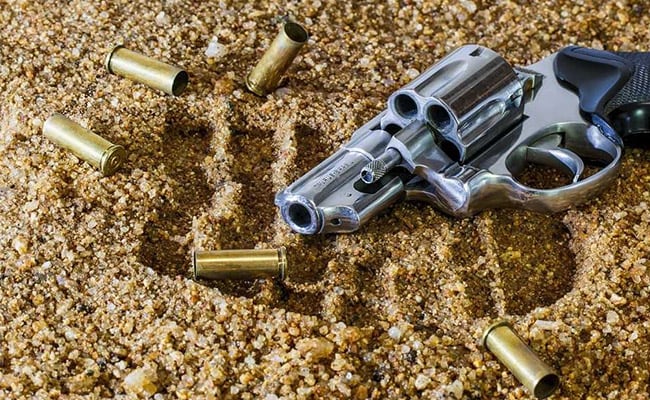 Datia, Madhya Pradesh:
A 32-year old man today allegedly killed one of his daughters, injured another and shot at his wife after the latter refused to give him money to buy liquor in Madhya Pradesh's Datia district, police said.
The incident happened at around 7 am today at Indargarh village, police informed.
"Monu Jha shot at and injured his wife Jyoti, 30, with a country-made pistol after she refused to give him money to buy liquor. He then attacked his five-year-old and six-month old daughters with a knife," Indargarh police station in-charge Jagdish Sharma said.
The 6-month-old died while undergoing treatment for her injuries at a hospital in Gwalior, he said.
Narrating the sequence of events, Mr Sharma said that the accused's father, Gyan Singh, rushed into the room after he heard a gunshot.
"Monu had held his wife by the scruff of the neck in order to choke her and also threatened his father when the latter intervened to save the accused's wife," Mr Sharma said.
The official said that, following this, the accused took a knife and attacked his two daughters, injuring them severely, and then absconded from the spot.
"The woman and her two daughters were taken to a hospital in Gwalior where the younger one died during treatment," he added.
The accused was later arrested from Datia and relevant sections of the IPC were invoked against him, Mr Sharma said.