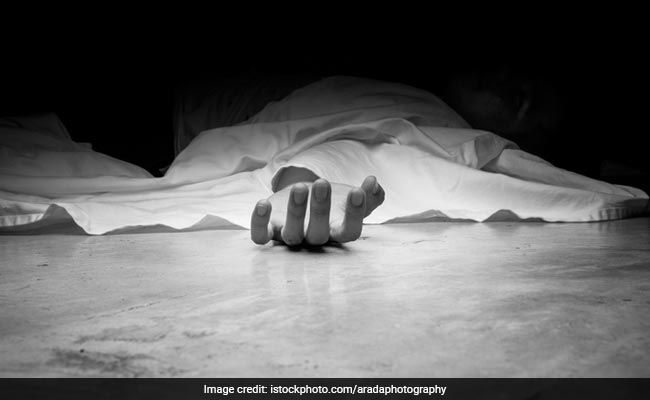 Kota:
A 40-year-old man was allegedly killed by his wife and her lover at Nainwa town of Bundi district, police said today.
The body was recovered today from a well in the nearby forest area, said SHO of Nainwa police station Lakhan Lal Meena. The dead man has been identified as Rambharose, resident of Kisan Colony in the town.
Rambharose was reported missing from his house on the morning of August 31. Family members lodged a missing person's report with the police on September 1, the SHO added.
Following investigation, Nainwa police today arrested the dead man's wife Fulentabai (32) and her lover, Chandra Prakesh Choudhary (35), for murdering and dumping Rambharose's body in the well, the SHO said.
According to police sources, the two accused are neighbours in the town and were in a relationship for over a year. The accused woman's husband had objected to the relationship.
The illegitimate couple decided to murder Rambharose and on August 31, Fulentabai allegedly mixed poison into her husband's food. Rambharose fainted on consuming the food and Chandra Prakesh, is then, suspected to have choked him to death.
At night, the two accused packed the body in a sack and took it to a nearby forest area, on Rambharose's motorbike and allegedly dumped it into the well.
The motorbike used to dump the body was recovered on Sunday.
During interrogation, Rambharose's wife admitted to committing the crime along with her lover, sources said. The police booked the two under sections of IPC, including section 302.
The police said Chandra Prakesh told them where the body could be found. The four-day-old, decomposed body of Rambharose was sent to a local government hospital mortuary.
Angry family members of the dead man blocked the state highway number 34 and demanded arrest of all people involved in the murder. They raised slogans against the 'careless' attitude of the police. Mr Meena said the protesters stopped demonstrations only after they were assured all guilty persons would be arrested soon.
The body will be handed over to the family members after postmortem is conducted, the SHO said.